Now that Kristen Stewart and Robert Pattinson are no longer dating, RPattz seems to be cozying up to another superstar: Beyoncé!
The "Twilight" hottie was spotted standing next to his possible new BFF, Queen Bey, while backstage at one of her recent concerts at the Staples Center in Los Angeles.
The indie band Death Grips, who are also pictured in the cute snap, posted the candid photo on their Facebook page with the inexplicable caption "PIRATE AGAIN."
Pattinson, Bey and the band were also joined by Victoria's Secret model Behati Prinsloo's ex, Jamie Strachan (on Rob's left). (We wonder what he thinks of the news that his gorgeous ex is engaged to "The Voice" judge Adam Levine!)
RPattz looked pretty excited to be standing next to Blue Ivy's mom, who was wearing a loose blue and gold tunic with her long locks in beachy waves. (The very same hair which got caught in a wind fan at a recent concert and was taped on film!)
Luckily for Rob, the 27-year-old kept his famous tresses under a backwards baseball cap (the same hat which KStew wore when they were dating?) and sported a vintage MTV bomber jacket over a plain white tee and jeans.
Could they be the next Kate Winslet and Leonardo DiCaprio? (Celeb male/female BFFs forever!)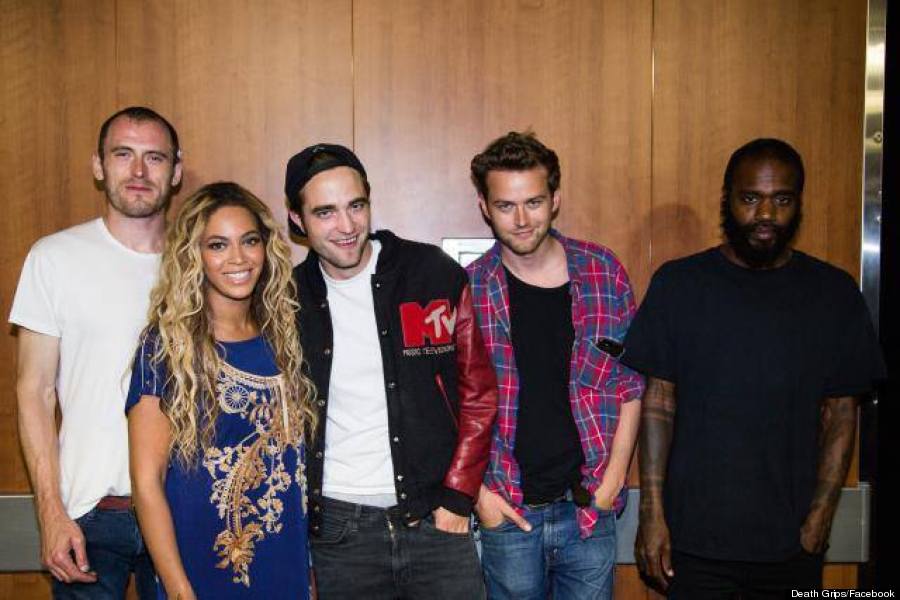 These celebs are friends too: