Canada's getting its very own taste of the cronut, or should we say croughnut.
The much hyped $5 doughnut-croissant hybrid filled with custard or jelly that's become an instant hit with tourists, residents and businesses in New York, (you can even pay someone $100 to deliver a cronut to your doorstep) is now starting to pop up in major Canadian cities.
Baked and sold at the Dominique Ansel Bakery in Soho, people line up as early as 6 a.m. to get their hands on one (two is the limit) of 200 fresh cronuts a day. Founder and chef Dominique Ansel says the idea struck him when he was trying think of a new way to make the doughnut and thought a twist with a croissant would be "fun," he told Eater.
Recently in Montreal, The Cornetteria, a pastry that specializes in fresh cornetti and cannolis, has created their own version of the cronut called The Cronetto — a sweet custard-filled half doughtnut/half croissant that some testers say taste very similar to the Big Apple's cronut.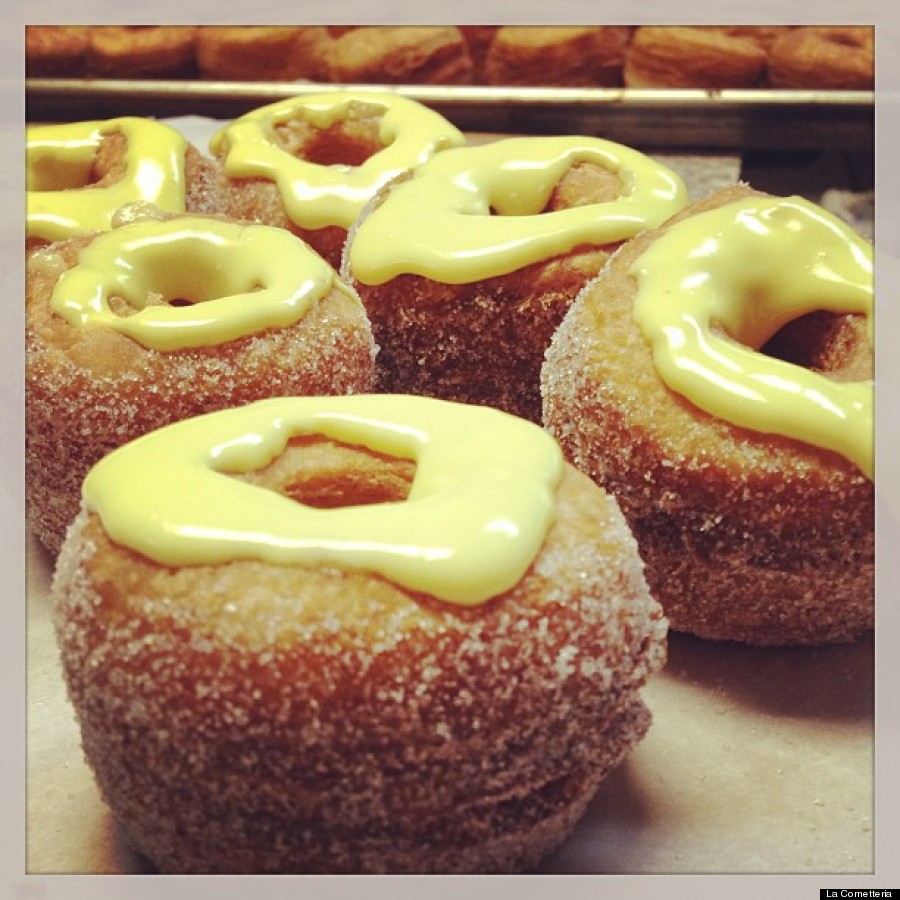 The Cronetto in Montreal
But creating your own homemade masterpiece and labelling it the "cronut" won'y fly for Ansel and his lawyers. As the cronut frenzy took off, several bakeries and chefs started their own imitations in the so-called cronut black market. Ansel even trademarked the term in May to protect his lucrative creation.
Story continues after slideshow:
But In Toronto, coming up with a new name is just the beginning. Le Dolci, a pastry shop in the city, has created their own version of the cronut but isn't sure what to call it yet. "There's no given name to Le Dolci's, they're just referring to it as a the cronut for now so people can identify the type of treat it is," a spokeswoman said.
After Le Dolci's owner, chef Beatriz Costa, tried Ansel's cronut firsthand, the $3 Toronto version was born and is offered in cinnamon sugar, maple caramel and Belgian chocolate flavours.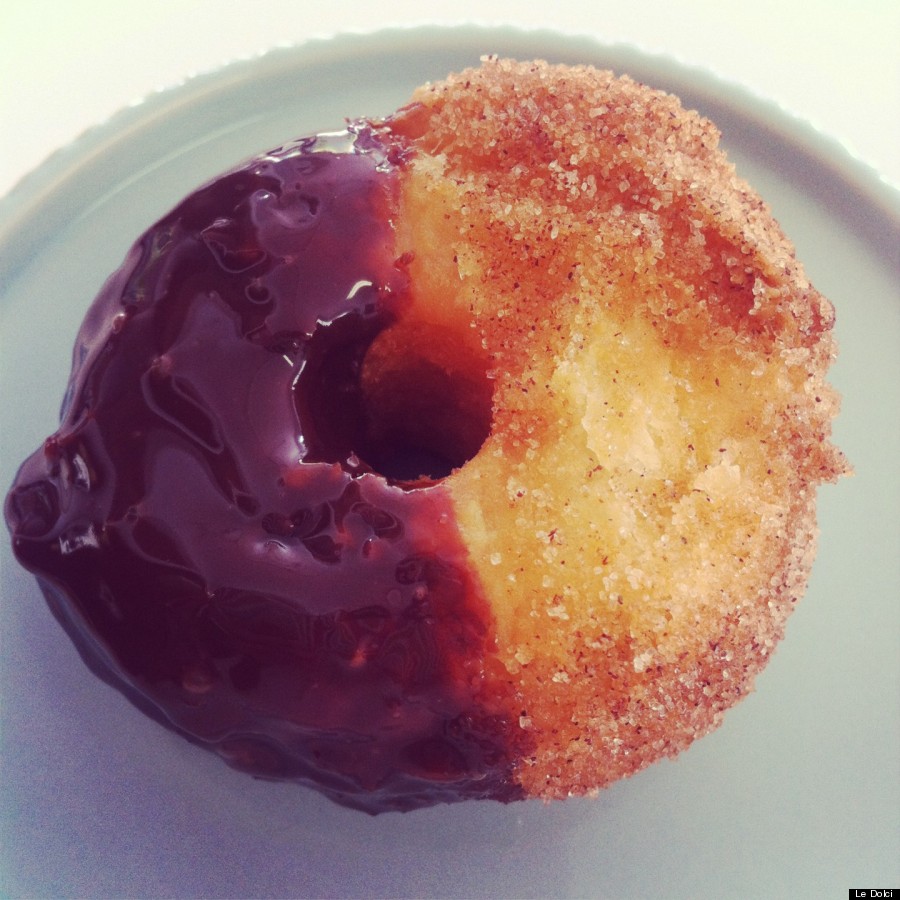 Le Dolci's Belgian chocolate "cronut"
Meanwhile, in Vancouver's Swiss Bakery created the frissant back in June to keep up with high cronut demand. Originally created through trial and error, the frissant isn't a direct copy of the cronut (the owners say they never tasted the cronut) but is similarly made like a croissant, but with a crispy, fried exterior.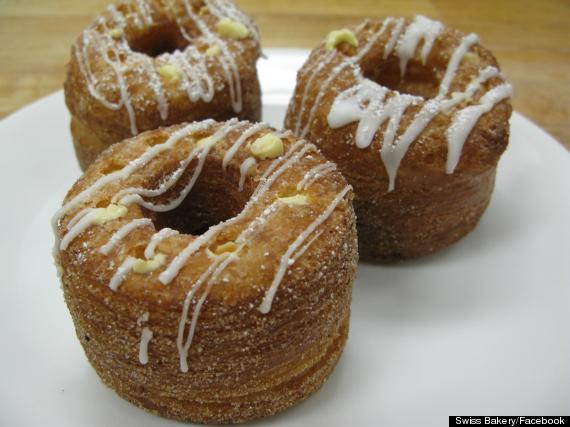 The Frissant in Vancouver
Even Ottawa is getting a taste of the cronut. Boko's Bakery created their own "croughnut" (ah, we see what you did there) and sells about 30 to 50 "massive" ones a day, according to the Ottawa Citizen. Boko offers croughnuts stuffed with lemon zest custard, double chocolate, chocolate with nuts and one with fresh fruit purée.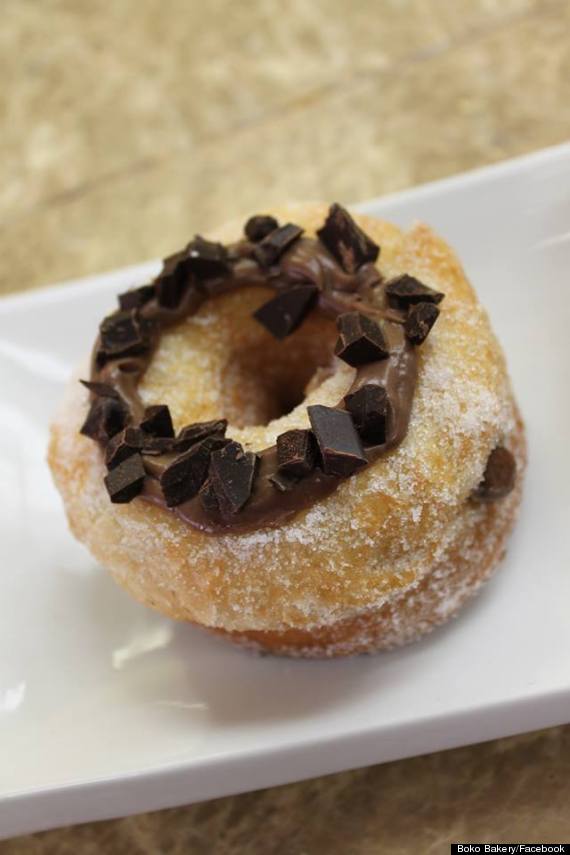 Boko Bakery's Croughnut in Ottawa
Have you seen a cronut (or a similar version of it) in your city? Help us track Canadian cronuts and leave the bakery's name below.