Perhaps Miley Cyrus should have looked up the weather forecast for her outdoor interview in Germany before wearing a leather dress.
With the temperature soaring to 30C in Berlin, the petite "We Can't Stop" singer looked a bit flushed in her tight LBD while answering questions for local media in the blazing heat.
Tugging at her dress' neckline, Liam Hemsworth's fiancée made a face at the camera, showing how uncomfortable she was in the poorly-chosen frock.
Heat aside, the Twitter vixen looked hot (pun not intended) with her famously cropped 'do slicked to the side of her head and white pumps which accentuated her toned gams. (And yet despite her gorgeous figure, sweet demeanor, outspokenness and intelligence, Hemsworth allegedly cheated on her with "Mad Men" actress January Jones. Miley, it's time to find a man who deserves you!)
This latest curve-hugging dress is not even as sexy as some of the Molly lover's recent outfits (see the short shorts and crop top she wore to Jimmy Kimmel and the sheer bra she wore while taking a stroll down the street.)
Keep going your thang, girl!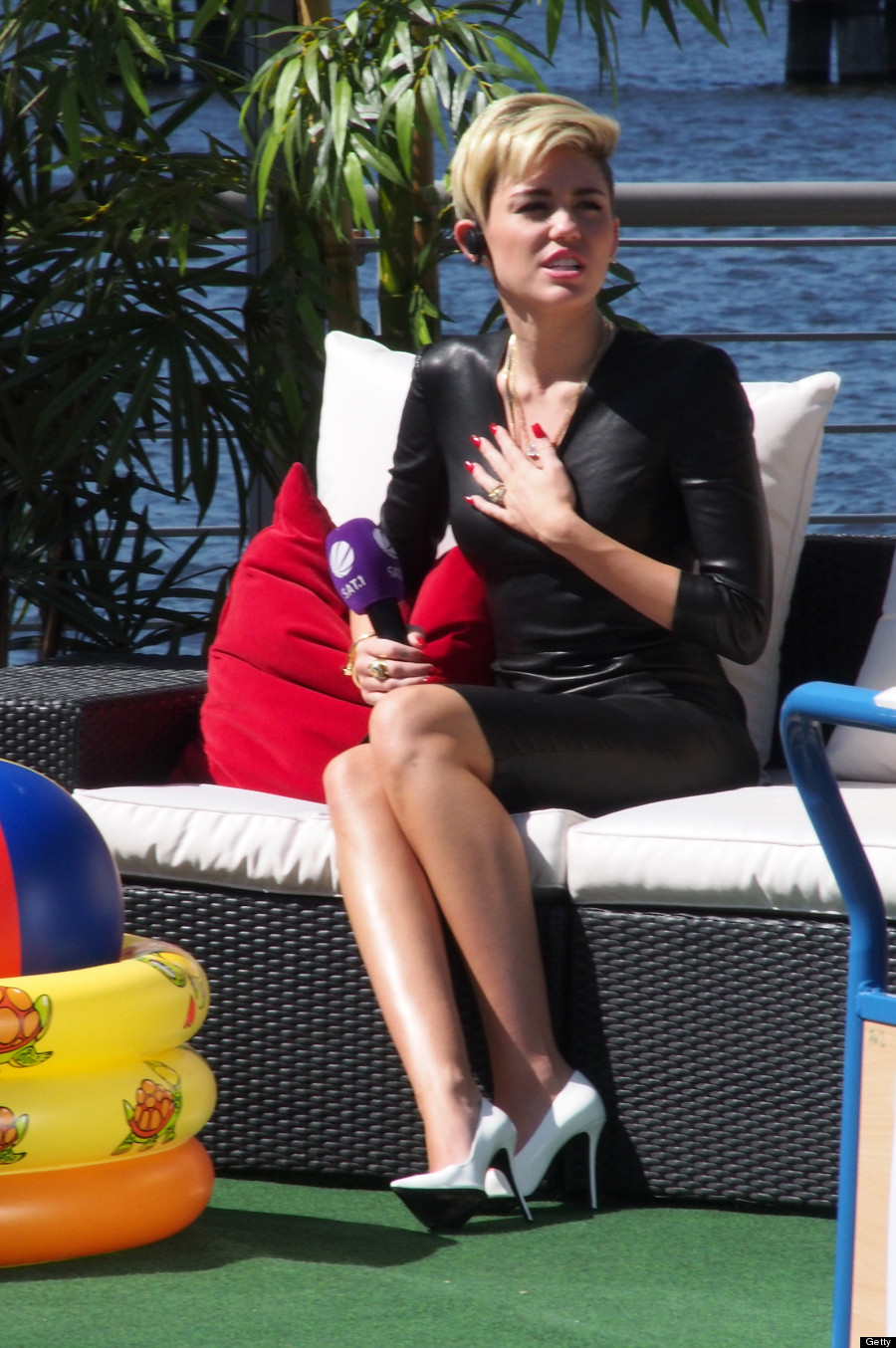 Also on HuffPost
Miley Cyrus' Transformation