Lady Gaga is stripping down in more ways than one.
The eclectic singer, who raised eyebrows when a nude NSFW pic of herself was released earlier this week, posted a new selfie in which she looks almost unrecognizable without a hint of makeup on.
Sporting dark hair (a departure from her usual blond wigs), the "Born This Way" singer looked sideways at the camera and pursed her lips. (Why so angsty, Gaga?)
The pic accompanied a post she wrote on her LittleMonsters website, which describes what inspired her new album "ARTPOP":
"'ARTPOP' as they pry the single from my bleeding fingers. It's a scary thing to revisit those things underneath, the pain in your past. But all I found was raw passion. I thought I was destroyed inside. I'm just ready to fight. Start the music."
We're not sure what prompted all this anger (perhaps it was her long recuperation from hip surgery) but we hope the "Highest Earning Celebrity Under 30" channels those feelings into a great album and even more meat dresses.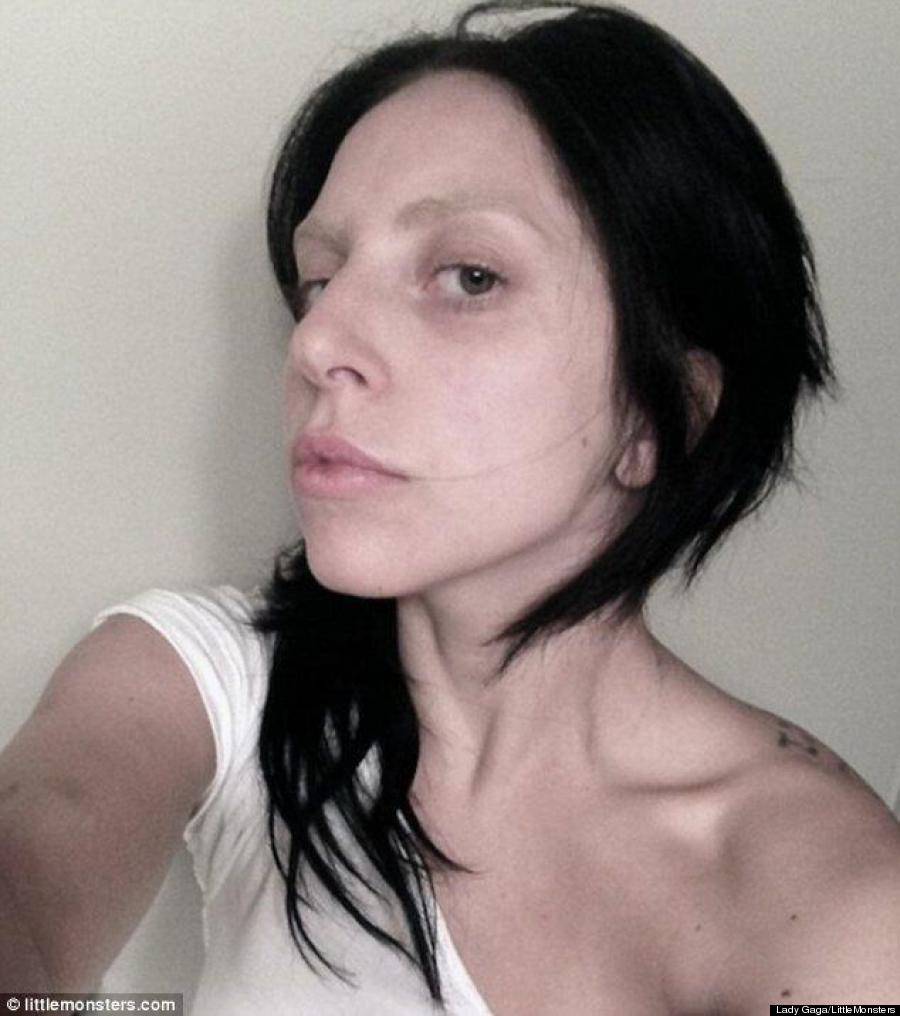 Also on HuffPost