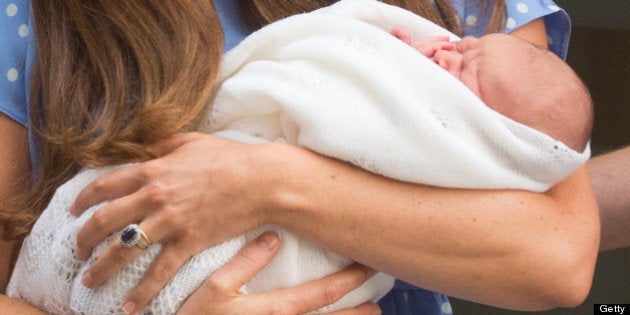 Royal watchers were thrilled when William and Kate announced the name of their new baby on Wednesday. The baby, named George Alexander Louis, is officially His Royal Highness Prince George Of Cambridge.
Of course, this means that the three-day old bundle of joy now shares a name with B.C. town Prince George, a fact that many on the internet have already pointed out.
Even the people at Prince George Tourism got into the act:
The City of Prince George, the largest in northern B.C. is a hub for the region's forestry industry. The baby Prince George has undoubtedly sparked a run on people buying commemorative newspaper front pages.
Prince George the town was named after King George III, the British royal who went mad and lost the American colonies. Baby George was named after his great, great grandfather, George VI.
The baby is pretty cute in a scrunchy-faced, newborn kinda way. Prince George, the town, is surrounded by majestic scenery. So they're both good looking in their own way. That's probably where the similarities end. For one thing, Maclean's magazine called the town, one of the most dangerous cities in Canada in 2012 and this is how the same magazine is covering his little highness.
Needless to say, it's going to be a headache for anyone who wants to google for Prince George the town.
Here's some of the best reactions on Twitter to Prince George: