What's Andie MacDowell's secret?
The 55-year-old actress, who made an appearance at the 2013 Summer Association of Television critics tour on Wednesday, hasn't aged a day since she starred in "Four Wedding and a Funeral" with Hugh Grant in 1994.
Sporting a fitted red dress and her iconic curly mane, the "Groundhog Day" star looked confident and sexy. (It helped that MacDowell was strutting her stuff as if she were a Victoria's Secret model.)
But unlike those 20-something gazelles, the former "Jane By Design" actress let her natural beauty shine through with minimal makeup which accentuated her cute wrinkles and smile lines.
It's so refreshing to see an actress refuse to fight her age with Botox and invasive cosmetic surgeries (we're looking at you Nicole Kidman!) Fortunately, casting agents love the mom-of-three's gorgeous looks and talent, which is why she has a role in a new show "Cedar Cove".
You're an inspiration, Andie!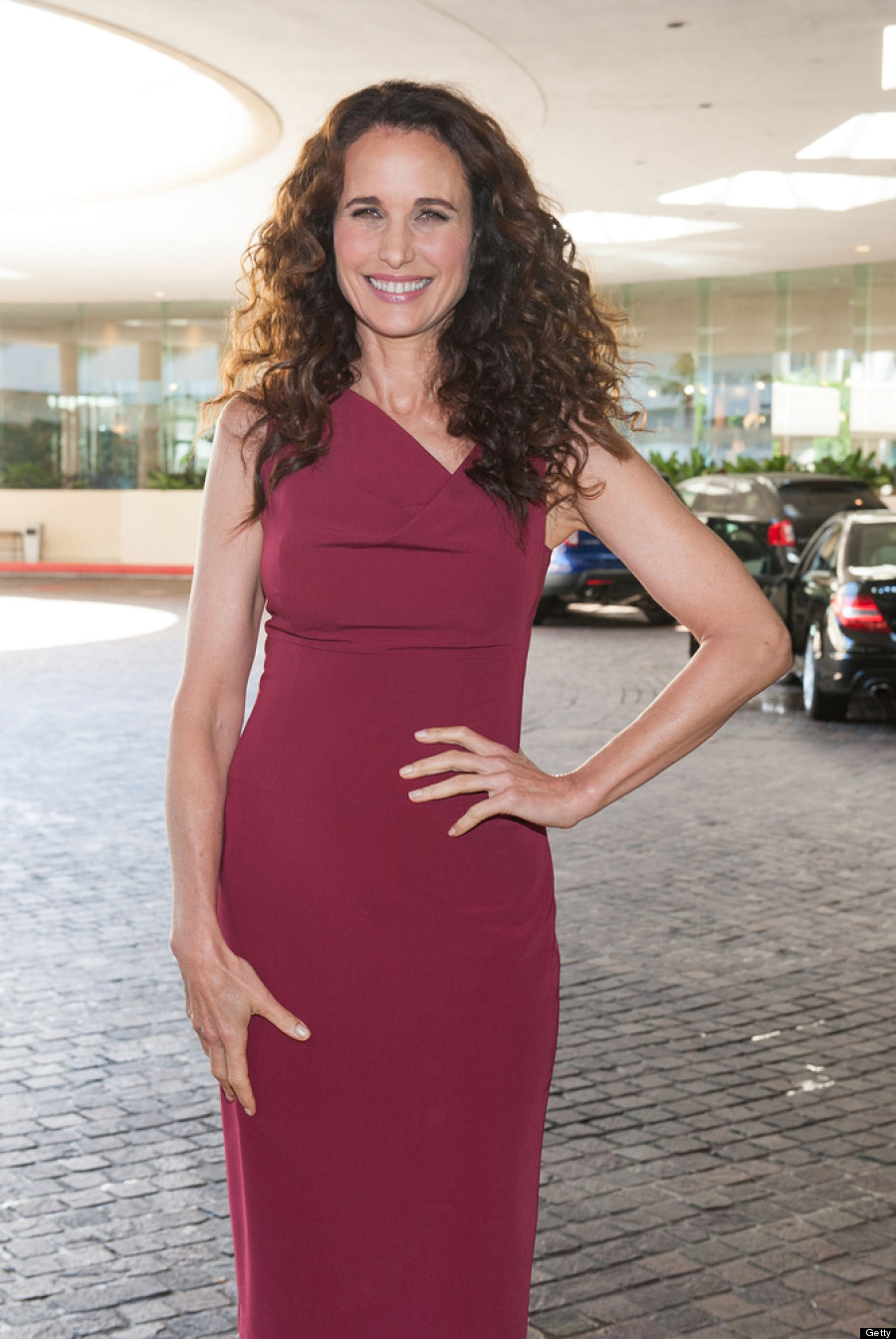 Women over 50 rock:
Post 50 Female Legends And Icons