Heidi Klum sure isn't shy!
The "Project Runway" host showed the world that she isn't afraid to take risks in a revealing sheer blue dress at the "America's Got Talent" post-red carpet event on Wednesday in New York.
Proving that 40 is the new 20, the German model showed off impressive toned legs under a short skirt that would make Miley Cyrus blush and cleavage that Heidi Montag would envy.
Seal's ex looked happy and healthy with a brand-new tan thanks to her recent Bahamas trip with bodyguard-turned-boyfriend Martin Kristen. (You guys, do we have a "The Bodyguard" situation à la Whitney Houston and Kevin Costner?)
Luckily for the mom's new bf, Klum has been showing off a lot of NSFW skin recently and sharing it with all of her Instagram and Twitter followers. (She should at least warn us when she's posting a pic of her boobs!)
Bare breasts are what got Heidi in some trouble recently when a "Project Runway" advertisement, which featured contestants' sideboobs and bums, was banned in Los Angeles for being too controversial.
What will Klum wear next?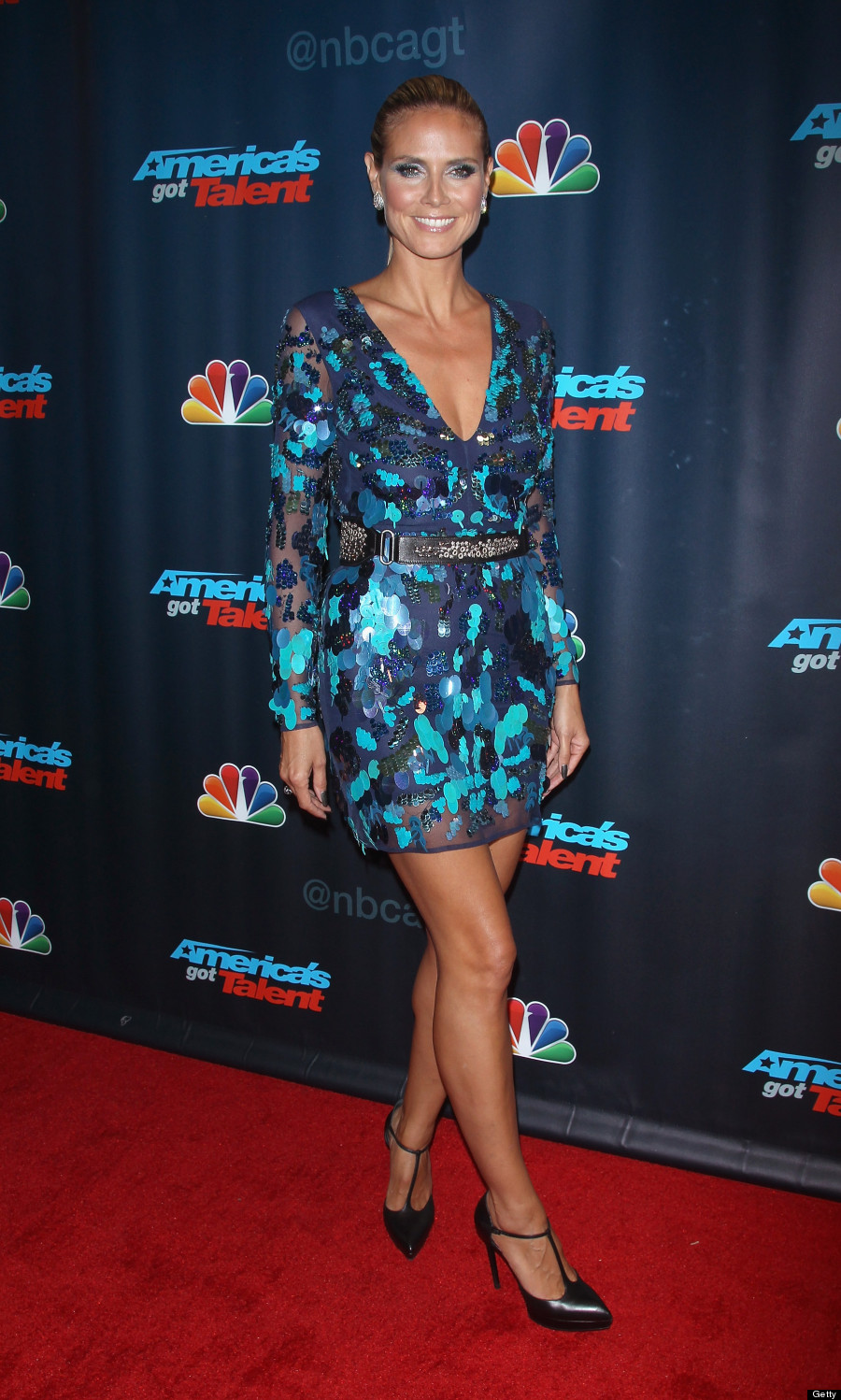 Check out other hot 40-year-old celebs:
Celebrities Who Are 40 & Fabulous