Why so blue, Kaley Cuoco?
The recently-single actress hit the premiere of "Blue Jasmine" in Los Angeles on Wednesday, looking beautiful -- though noticeably forlorn -- as she scowled and pursed her lips into a half-smile for the cameras.
In a flower-printed silk top and matching high-waisted shorts, the "Big Bang Theory" star cut a slim figure, her toned legs looking miles long thanks to a sexy pair of indigo high heels. She accessorized the look with a deep purple clutch and diamante earrings.
The 27-year-old recently split from her "Man of Steel" star boyfriend, Henry Cavill. The pair had been seen all over Hollywood holding hands and shopping for groceries together, but called it quits after only a mere two weeks of dating,
You know what they say: Revenge is a dish best served looking hot.
Chin up, Cuoco!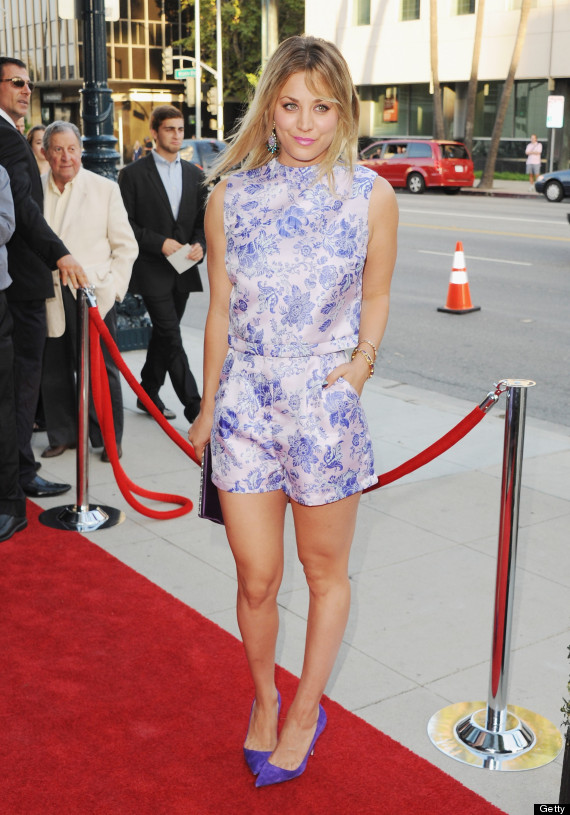 Also on HuffPost
Photo gallery
Kaley Cuoco Style Evolution
See Gallery