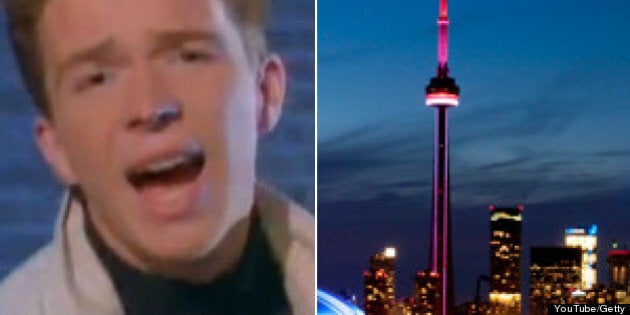 Toronto Radio station Indie88 is executing what very well may be the greatest Rickroll of all time.
For the uninitiated, Rickrolling is the practice of tricking someone into listening to Rick Astley's legendary 1987 hit "Never Gonna Give You Up," a song widely regarded to be the greatest piece of music ever recorded. The debate on the video is over. It is simply the best.
Those savvy in the way of the intraweb have for many years sent disguised links to the video, using what kids today call a "meme."
Indie88, a new station for independent music, doesn't officially launch until Wednesday, but already has control of its frequency. It has been using that bandwidth to play "Never Gonna Give You Up." On repeat. All day.
That means it's likely that after Wednesday Rick Astley will, unfortunately, disappear from 88.1, replaced by artists such as Born Ruffians, Purity Ring, Feist, Arcade Fire and Metric.
But don't worry Rick, we're never gonna give you up.