Rihanna has worn diamond grills, see-through shorts and tiny bikinis that would rival Paulina Gretzky's collection but the twerker has gone to new fashion lengths in... get ready for it... a pink visor!
Yep, we didn't expect it either but the 25-year-old has got us digging through our closets for '80s Halloween costumes to snap up the style relic.
Jennifer Lawrence's BFF, who was in Norway this week on her Diamonds World Tour, snapped a few selfies which showed her embracing the odd accessory and soaking up the sun in a racy swimsuit which revealed ample cleavage. Eat your heart out, Chris Brown!
This isn't the first time Bad Gal RiRi has worn the hit-or-miss hat; the Barbadian beauty sported a smaller brown visor while vacationing in the Italian resort Porto Cervo in 2012 and confused style writers when she wore a black bondage-style visor in London last year. (Hey, if Balenciaga says they're cool, that's good enough for us!)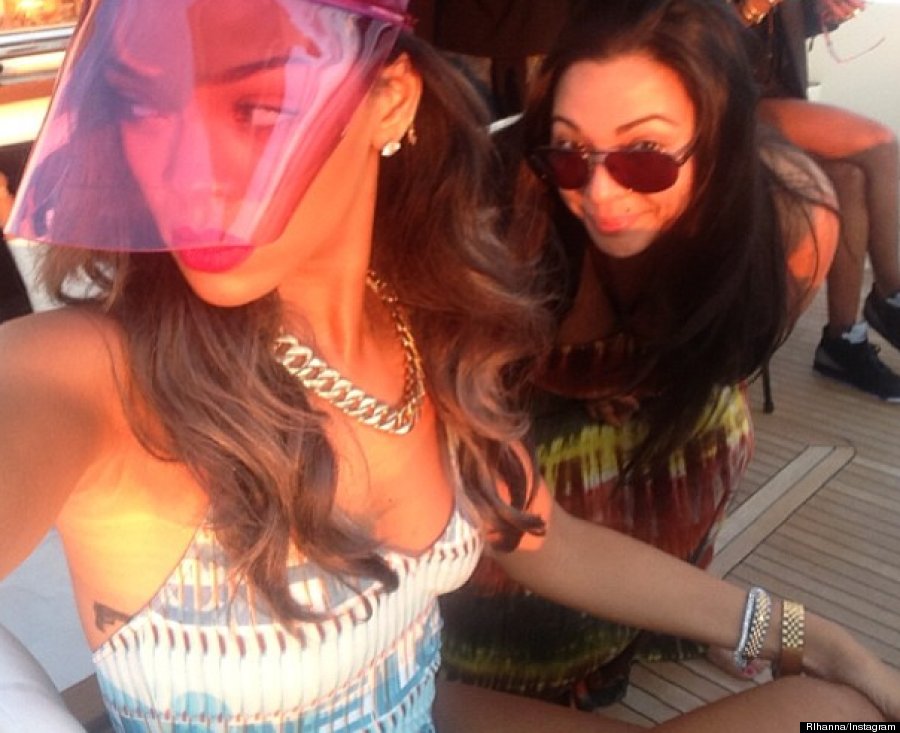 RiRi is so risqué!: