A lone cross now sits in vigil over a highway crash scene that claimed the lives of six teens just south of Lloydminster early Saturday morning.
Mounties were responding to what would have been a fairly routine call of a semi rolled along Highway 17, just on the east side of the Alberta-Saskatchewan border.
What they found instead was a tanker truck carrying crude, which had careened off the road surface and a car submerged in a slough nearby. Inside the vehicle were five teens, all declared dead at the scene, and a sixth outside the car who later succumbed to his injuries in hospital.
Mounties say all the victims were between 13 and 17 years of age.
UPDATE: Saskatchewan RCMP have confirmed that also killed in the crash are Aimie Candace Hurley, 14, from Lloydminster, Mackenzie Moen, 14, from Lloydminster, Naomi Salas-Schafer, 13, from Lloydminster, Kristopher Tavener, 17, from Marshall, Sask. and Jayden Boettcher, 16, from Marshall, Sask. and Tarren Attfield, 15, from Lashburn, Sask.
The cross that now stands at the site of the fatal crash reads, "R.I.P. Tarren Attfield Love Mom, Angel, Dad."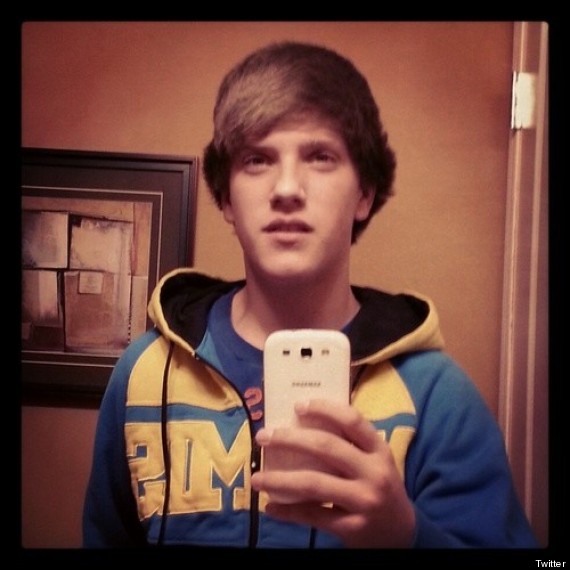 Friends remembered Attfield - who according to his Facebook profile is a resident of Lashburn, Sask., a town of approximtely 900 people and located 35 km southeast of Lloydminster -- through posts on Twitter.
Putting on a light show up there for us tonight eh bud ? @Tarren_Attfield ✨⚡ #loveyou #guardianangel #missyou 💕

— Amanda Lavoie (@AmandaLavoie) July 28, 2013
Meanwhile, flags flew at half mast in the city of Lloydminster, where some of the victims are reported to have resided.
The town of Marshall, Sask., a small oil and gas town just south of Lloydminster was reeling after news of the tragedy, according to a report by The Edmonton Sun.
Brent Underwood, owner of Marshall Hotel, spoke with the Sun and choked up as he described seeing RCMP speaking with relatives of victims of the crash at the local Legion branch.
"I know them all," Underwood said of the victims.
"People I know are coming in distraught and leaving more distraught.
"It's just knowing all these people, seeing all the sadness and still not knowing the facts."
Investigators are probing the scene of the crash, but Mounties say they have not yet determined what caused the collision.
The semi driver is the only survivor of the violent crash and is in hospital with undetermined injuries, Mounties said. They cautioned it may be months before it's clear what led to the crash.
Also on HuffPost