Angelina Jolie has been keeping a low profile since she made her post-double mastectomy debut with partner Brad Patt at "World War Z" premieres around the globe, so her first official public appearance since June is a bit of a downer.
The mom-of-six (including the adorable Shiloh Jolie-Pitt) attended a screening of her directorial debut "In the Land of Blood and Honey" at United Nations University in Tokyo, Japan, on Sunday wearing a subdued black frock which featured a sleeveless boatneck top and a wide A-line skirt which gave off the illusion of a curvier figure. (Brangelina bump watchers will no doubt proclaim their queen to be pregnant.)
With her brunette hair pulled back into a simple ponytail, the "Tomb Raider" star kept a relatively bare face with minimal makeup save for some nude gloss and mascara. (Not that Angie needs a lot of makeup. The 38-year-old looks flawless without layers of foundation, powder and blush.)
But we have to admit that we miss the "Salt" star's more glamorous looks of past from the sleek white peplum dress she wore on the "World War Z" red carpet back in June to the sexy black Versace gown she wore to the 2012 Oscars which started the meme "Angelina Leg." (She's come a long way since her awkward "Mrs. and Mrs. Smith" days.)
Next time we see Ange, we hope it's in a big, fat wedding dress!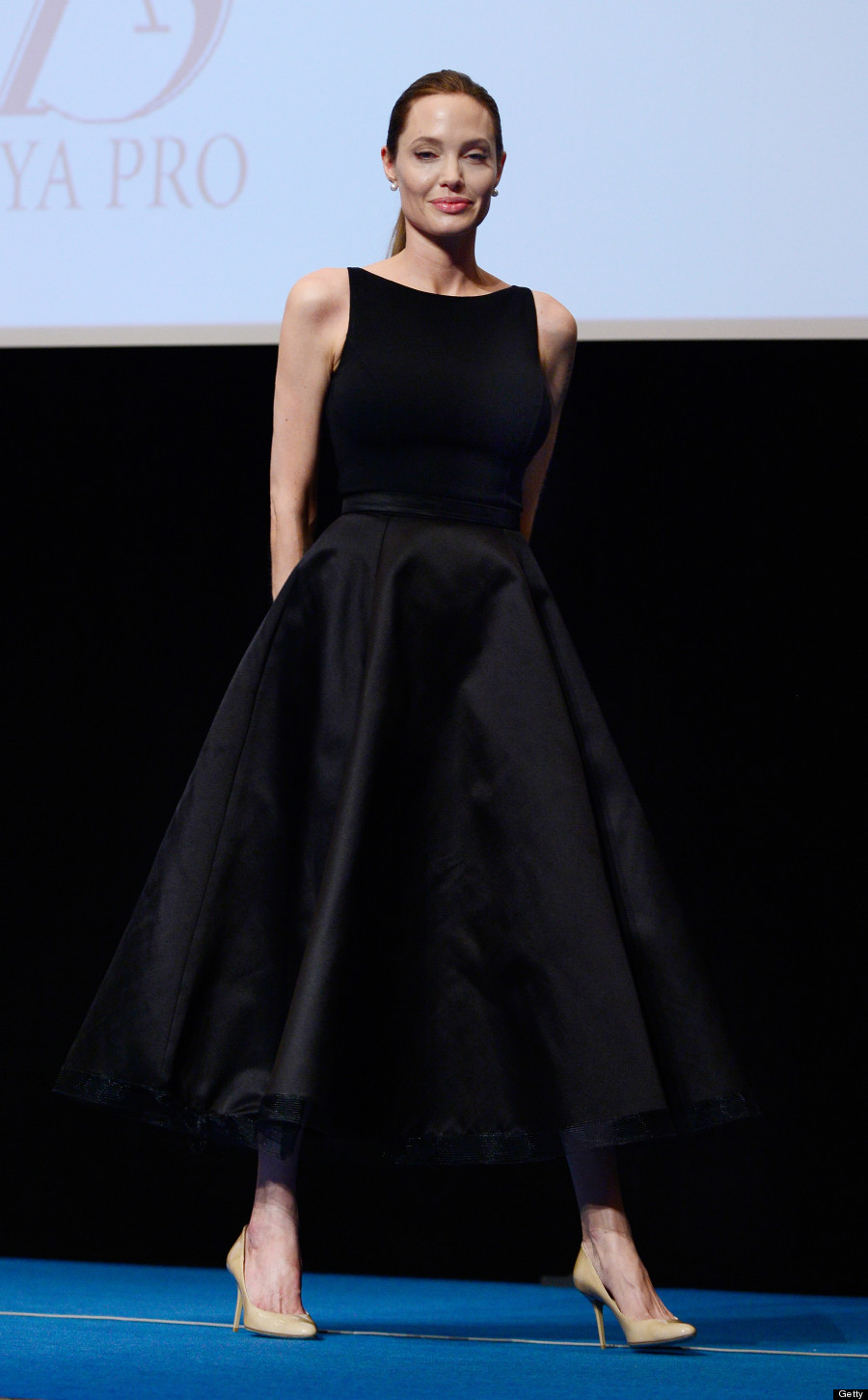 Also on HuffPost
Brad Pitt And Angelina Jolie