Britney Spears has let a snake sit on her shoulders, worn the dress version of a Canadian Tuxedo and shaved her head but she's never channeled her inner Smurf - until now.
The 31-year-old walked the "Smurfs 2" red carpet over the weekend (with her two sons in tow) wearing a Smurfette-approved dress.
Spears, who sang on the film's soundtrack, flaunted her cute bod in a blue bodycon dress with black sidepanels and matching pumps.
The past part of the skintight dress? The zipper which ran up the entire length of the revealing frock. (So it may not be as hot as her leather bodysuit in the "Oops! I Did it Again" video but our girl still knows how to amp up the sex appeal to the max).
The real stars of the red carpet were her adorable boys Sean Preston and Jayden James, who she had with ex-husband Kevin Federline. Grinning from ear-to-ear, the boys rocked casual cargo shorts but chose to wear contrasting shirts (Sean in a collared button-up, Jayden in an orange Ralph Lauren polo).
Noticeably absent from the red carpet was Spears' boyfriend, David Lucado, who "holds a position at a legal firm." Don't worry though, all is well in BritneyLand! The couple were spotted having lunch the day before looking as besotted as ever.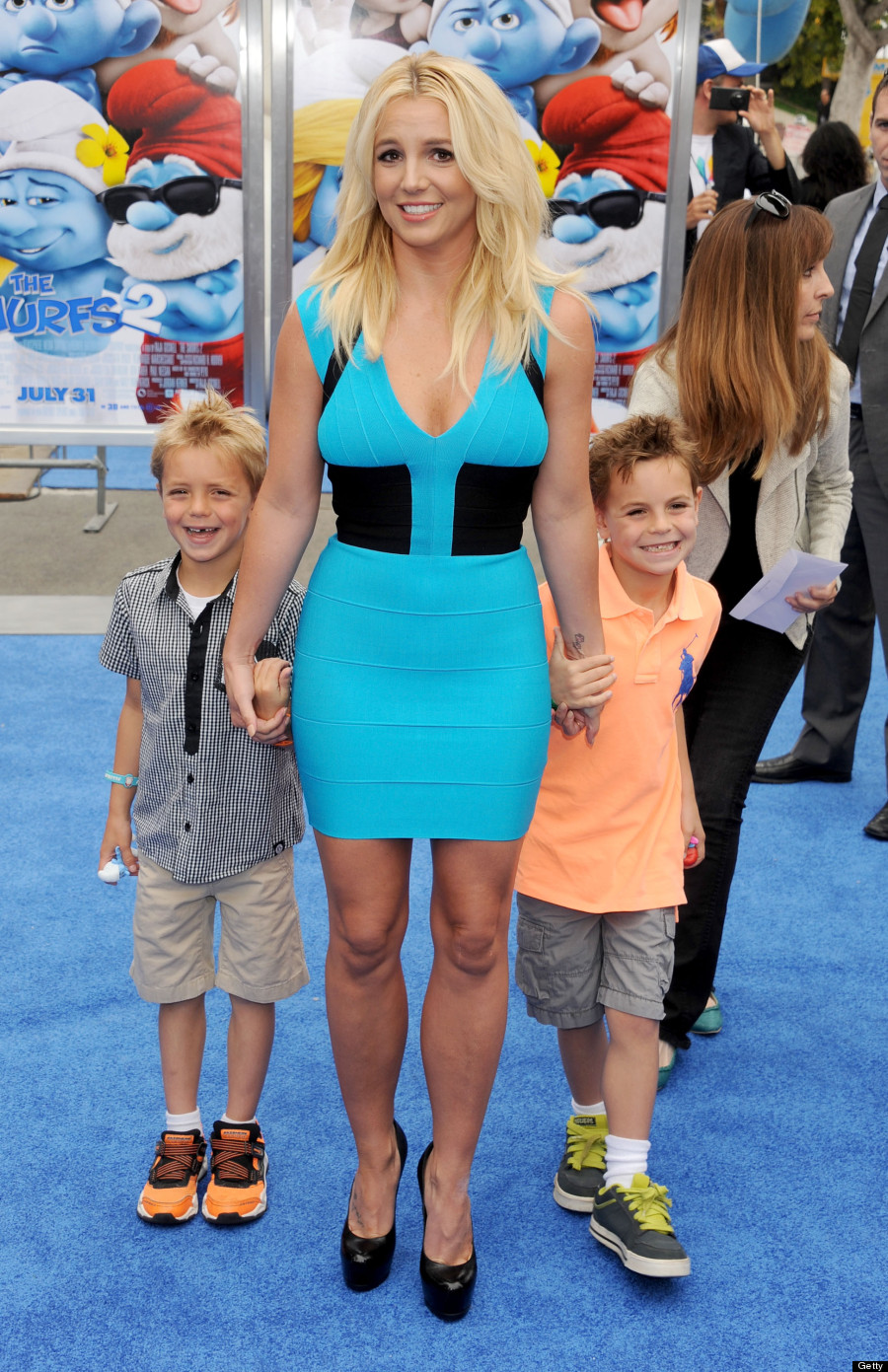 Remember when Brit Brit dated Justin Timberlake?
Britney Spears Through The Years