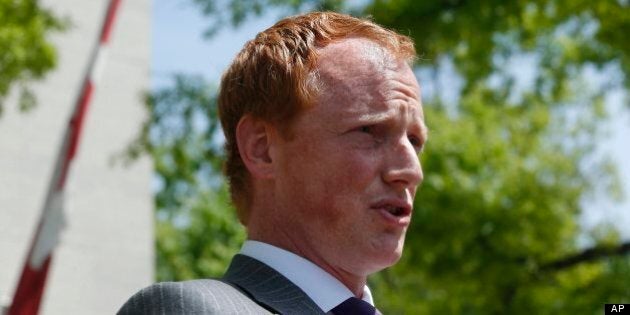 Foreign service officers at 15 of Canada's busiest visa application centres abroad walked off the job Monday as part of their ongoing strike action that the union says is causing a "severe" and growing economic impact.
The Professional Association of Foreign Service Officers started rotating job action at the international visa offices in the spring, but with no resolution in sight to the contract dispute, it has decided to do a co-ordinated walkout at the 15 offices at the same time. They will be off the job until further notice.
Tim Edwards, president of PAFSO, said the withdrawal of visa services involves about 150 employees. They process 10,000 to 20,000 visas per week between the 15 offices, which include major cities such as Mexico City, London, Beijing, Cairo, Paris and Delhi.
"It's a massive flow," he told CBC News. Tourists, international students, businesspeople and temporary foreign workers are all affected by the withdrawal of services.
"A lot of them will not be able to get their visa. If they do it will be severely delayed," said Edwards.
Tourism associations have estimated the strike could cost the industry at least $280 million this summer and they have urged the two sides to quickly settle their dispute.
The education sector is also concerned about students not getting their visas in time to start their school year in Canada and about them applying elsewhere to study because of the hassle. Some associations have said the strike could damage Canada's reputation and that even after the strike is over students may be turned off of coming here because of the visa trouble. International students are estimated to pump $8 billion into Canada's economy every year.
Monday's escalated job action comes after PAFSO and Treasury Board Tony Clement failed to agree on the union's offer to go to arbitration. The government said it would only go to arbitration if the union accepted six conditions attached to it. One of them was that the union not make wage comparisons with other public service employees at the table. The government wanted the conditions kept confidential but the union disclosed some of them on Friday.
PAFSO responded that they couldn't accept that condition since fighting for "equal pay for equal work" is the precise reason they are on strike. Edwards said foreign service officers are trying to close the wage gap with other government workers who do the same jobs working as policy analysts, economists, lawyers or other positions but get paid more.
PAFSO said it would accept three of the conditions, but Treasury Board said it had to accept them all.
"We are disappointed that the union has refused our reasonable offer," a spokesman for Clement said Monday. "Our government is committed to bargaining in good faith, unlike the union, which has breached good faith bargaining principles by releasing confidential negotiating documents."
Citizenship and Immigration Canada said all visa offices remain open and are providing service. The department has hired temporary staff to process applications. It is training existing staff from the department on an urgent basis so they can work on visas and some staff are working overtime.
"CIC is also shifting more work to Canada and to overseas offices that have additional capacity," a spokeswoman for immigration minister Chris Alexander said.
The department is urging people who need a visa to apply as early as possible.