After putting us to sleep in a boring, black dress, Angelina Jolie finally upped the style ante in Japan on Monday. Kinda.
The sexy "Tomb Raider" star and partner Brad Pitt attended the "World War Z" premiere in matching black outfits; Hollywood's Highest Paid Actress sported an elegant one-shoulder floor length gown while Pitt went casual with a button-up and jeans. And that's not all that was matching; the eight-years-and-going-strong couple wore their hair in a similar fashion: long and slightly unkempt. (Speaking of, when is Brad finally going to cut his "Legends of the Fall" locks??)
The Power Couple seem to love coordinating their outfits on the red carpet. After Jolie made her first public debut since undergoing a double mastectomy, the "Mr. and Mrs. Smith" stars wore matching black suits and ponytails.
While we wait for the day when the Brange wear some colour, we have to content ourselves with poring over older photos of their most memorable moments (Angelina Leg anyone?)
As for that anticipated wedding, the latest rumour has the couple being hitched on a cruise ship. (Let's hope it doesn't have the same fate as the Costa Concordia.)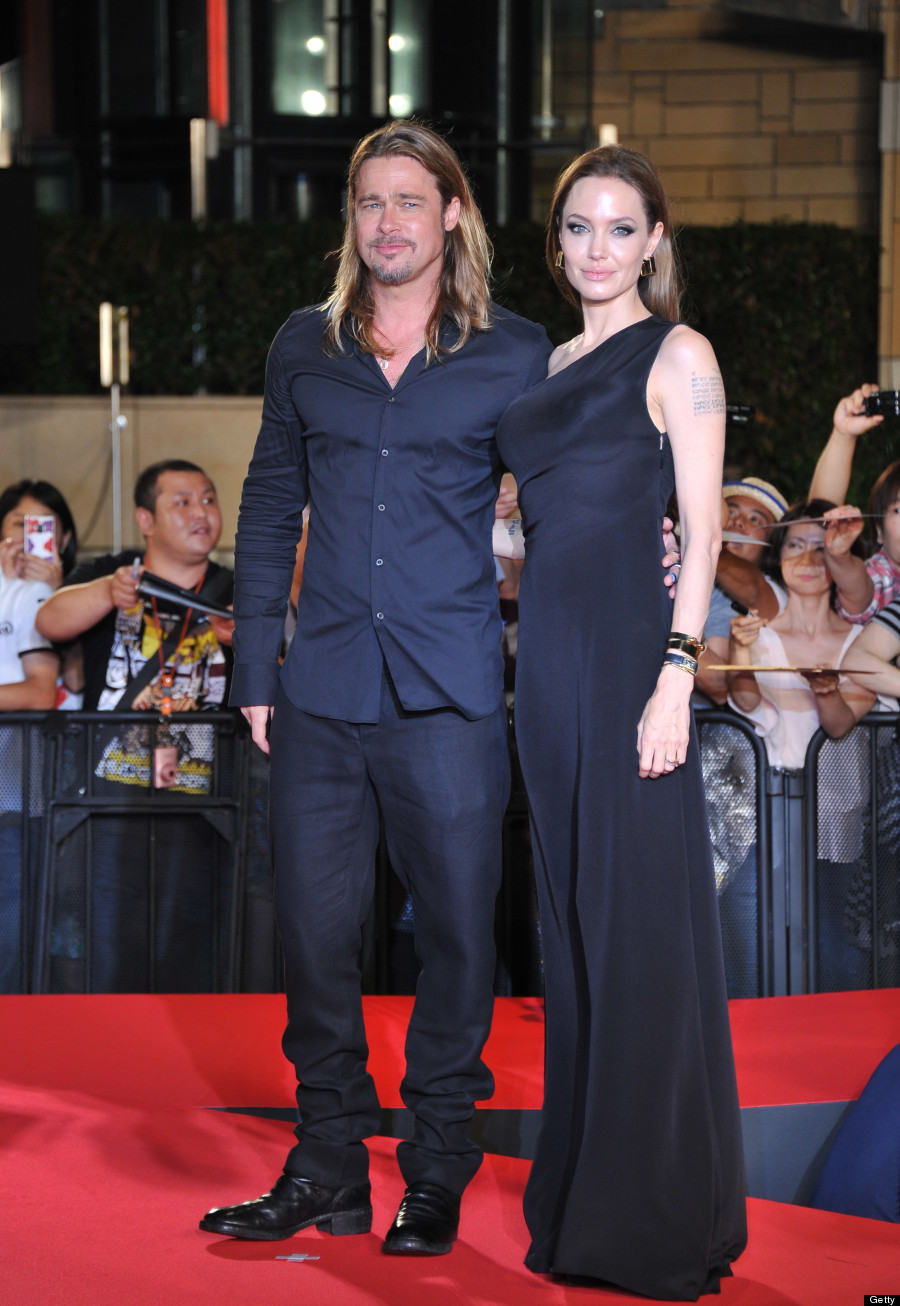 Brange forever:
Brad Pitt And Angelina Jolie