Take that, Angelina Jolie leg!
Jennifer Aniston threw down the gauntlet for Hottest Legs Ever in a pair of denim cut-off shorts while on set for her new film "Squirrels to the Nuts" on Monday.
The 44-year-old hottie looked summer-ready in a loose striped tee, aviator sunnies and her favourite wedges (something she and Kate Middleton have in common).
Looking that good ain't easy; Brad Pitt's ex-wife revealed to Access Hollywood that it took a lot of discipline to get her "stripper body" in her upcoming film "We're the Millers."
"I did eat that day," Jen said about filming an underwear scene. "I was on a very like, you know, greens and vegetables and lean proteins and kale." (Yum?)
It seems that her green diet paid off and fiancé Justin Theroux gets to reap the benefits.
So will we see the former "Friends" star walk down the aisle anytime soon? Despite rumours that the couple had postponed their wedding, Aniston told the Associated Press that all was well
"[W]e already feel married," Aniston said. "We have yet to set any dates. There have been no canceled weddings. There have been no postponed weddings. There have been no arguments about where to get married. Just clearing all that up."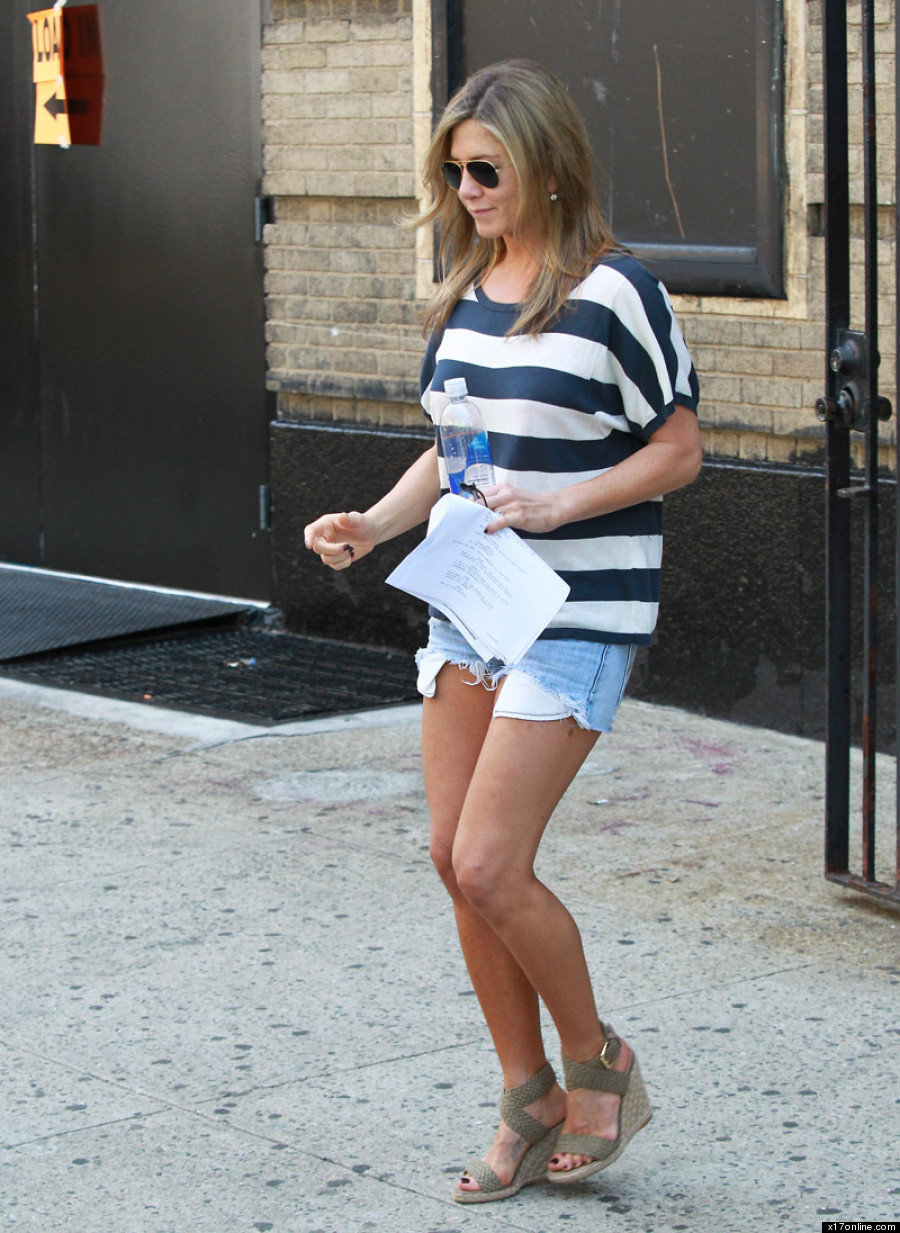 Also on HuffPost