As you might have read last week, Windsor man John Morillo got into a whole lot of trouble after he apparently swam across the Detroit River from Windsor to the Motor City.
Now, there are more than just words to back his crazy story up. In photos provided to the Windsor Star, Morillo poses in his swim trunks with passerby Markus Wolfstetter in front of what appears to be Detroit's GM Renaissance Centre.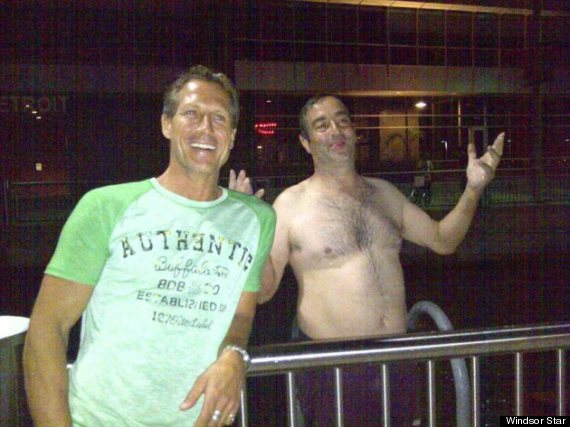 Wolfstetter told the Star that he and other people watching became amused after Morillo climbed up a ladder onto the dock and noticed that authorities hadn't arrested him yet.
He said they asked Morillo if they could contact someone in Windsor to prove that he'd made it across, but that he seemed to be "satisfied proving it to himself."
Morillo was "slightly drunk, but extremely cordial, and more amused with himself than proud", Wolfstetter said.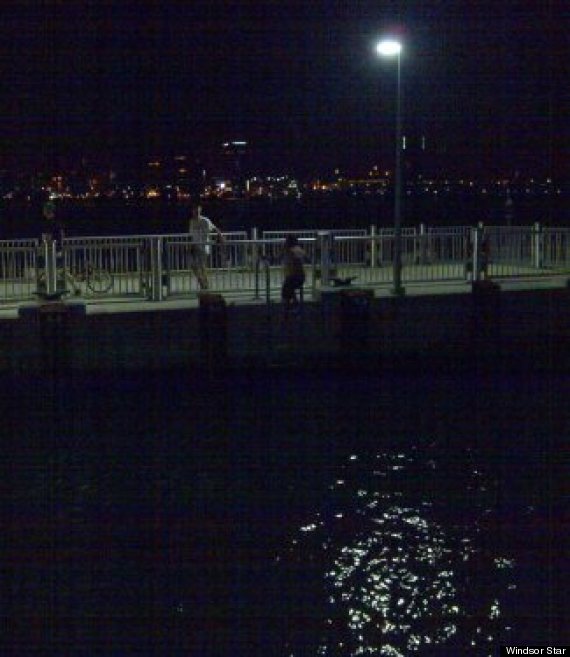 Morillo's claims have been questioned in the press, with one Triathlete telling the National Post that it would be extremely difficult "even for competitive swimmers" to complete the two-way swim.
Of course, the photo does little to prove that Morillo swam back to Windsor.
There is still no word on whether Morillo will be criminally charged for swimming in a shipping channel, as suggested last week.
Photos courtesy of The Windsor Star
The Weird News Top 10 (April 8-14)