That was quick!
Just months after #robstenunbroken did in fact break up, Kristen Stewart has finally found Robert Pattinson's replacement: A brand new puppy!
The "Twilight" hottie was spotted taking a break from filming her new movie "Camp X-Ray" carrying her adorable pooch and wearing a summer-appropriate outfit consisting of a white tank top which showed off her tummy, jean shorts, sneakers and hipster glasses.
KStew is used to showing off her petite frame; the 23-year-old's staple outfit consists of stomach-baring tees, short shorts and her iconic Chucks. (And maybe a hat left over from her relationship with RPattz?)
But the "Panic Room" star has left the face of Dior firmly behind her and has even patched things up with friend Katy Perry, who texted the grouchy actress denying that there was anything going on between her and Pattinson.
Fortunately for us style lovers, the high-paid actress doesn't spend her time moping about her ex; the muse regularly attends fashion shows and looks damn fine wearing Chanel and Zuhair Murad Haute Couture. (Just don't ask her to wear peplum.)
Lookin' good, KStew!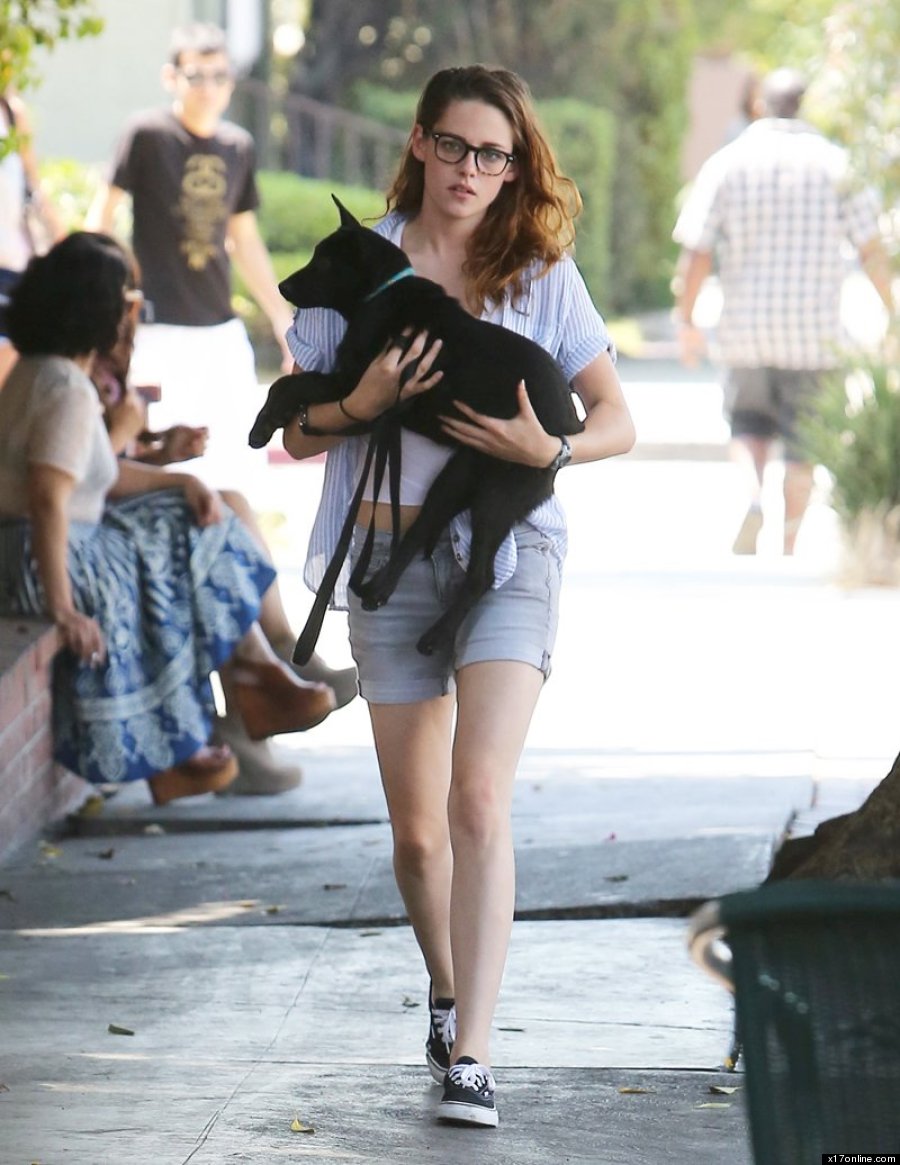 Kristen has had quite the style evolution:
Kristen Stewart's Style Evolution