Gabrielle Union is 40 and fabulous!
The "Bring It On" star posted before-and-after photos of herself with and without makeup on Instagram on Tuesday, which has prompted plenty of envy from us at HuffPost Canada Style.
Looking just like a freshfaced teenager from her "10 Things I Hate About You" days, Gabi revealed a smooth, youthful looking face in her "before" makeup pic and struck an elegant pose with a face full of makeup in her "after" photo.
The "Being Mary Jane" star, who recently added blond highlights to her raven hair, was getting into character as "Erica" for the movie "Finally Famous."
Proving that Dwyane Wade's girlfriend looks better as she ages, the former "FlashForward" star (sigh, remember that awesome show?) is now part of an exclusive group of Hollywood actresses over 40 who don't mess with their looks via plastic surgery. (See also Jennifer Aniston, Viola Davis, Jodie Foster, Sharon Stone and Gwyneth Paltrow.)
Lookin' good, girl!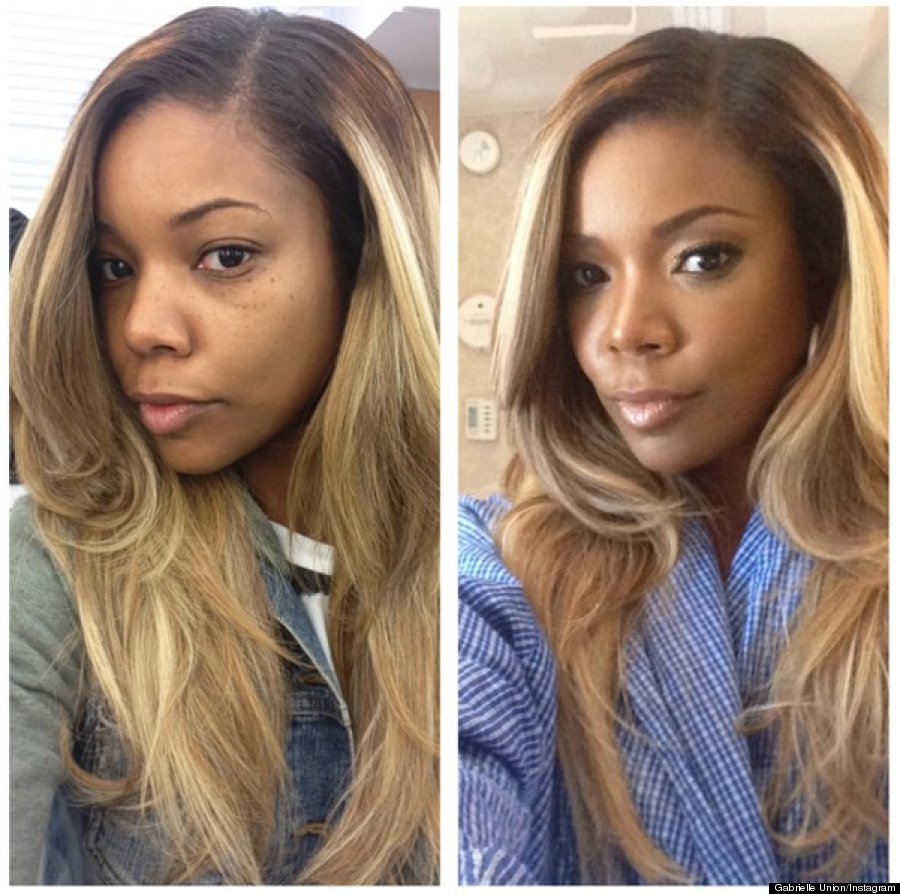 Also on HuffPost
Celebrities Who Are 40 & Fabulous