Even supermodels aren't afraid to get a little bit silly.
Take hottie du jour Kate Upton, who posed in front of a huge photo of herself at the David Yurman Annual Rooftop Soiree in New York on Tuesday.
The 21-year-old bombshell (yep, we can't believe she's that young either) showed her excitement over her new jewelry campaign by beaming a megawatt giddy smile and throwing her hands in the air.
How can you not love a woman who is clearly enjoying herself and isn't afraid to look goofy in front of the cameras?
The curva-licious Vogue covergirl, who sported a sexy black LBD and bold red lips, is the latest face to grace a coveted spot in a David Yurman ad; the Sports Illustrated swimsuit babe's predecessors include Kate Moss, Natalia Vodianova and Canadian model Daria Werbowy. (Check out their steamy commercial here.)
The coup is just the latest in a string of high-fashion wins for the Twitter star.
Upton landed her first American Vogue cover this year and subsequently appeared on the cover of Vogue Brazil and landed a role in the movie "The Other Woman" starring Cameron Diaz. (Guess it pays to be thisclose to Anna Wintour!)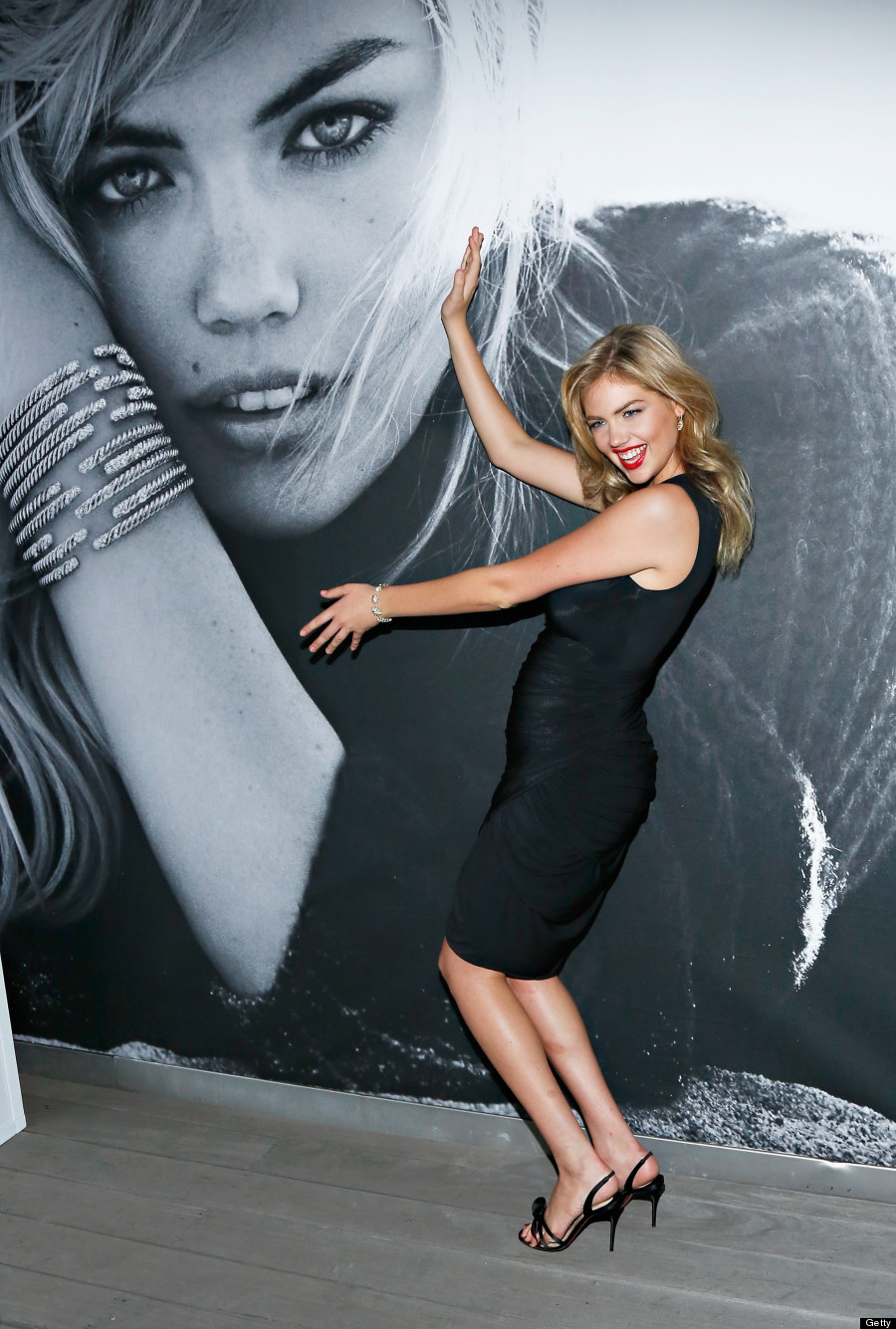 We love Kate the Great!
Kate Upton's Hottest Pics