There's plenty of Nick Jonas to go around!
The singer showed off his Adonis body in a new racy pic on Instagram on Tuesday, making the ladies (and probably some fellas) drool in front of their computer screens.
The 20-year-old member of The Jonas Brothers, who has mostly been known for his amazing boy band-ready hair, proudly displayed his washboard abs by holding his right arm up behind his head and wearing low-slung Nike gym pants. (Someone get this guy pants that fit and some modesty!)
Staying out of the spotlight is not a concept the former "Smash" actor understands despite his protests that he doesn't usually take selfies.
Jonas captioned the pic "I never do this but... Healthy living and fitness update. Post workout picture. #diabeticinshape #2.0"
The dark-haired cutie was diagnosed with Type 1 diabetes when he was 13 and still wears an insulin pump to help manage his condition.
Since 2008, Miley Cyrus' ex has been a diabetes ambassador for Bayer Diabetes Care and has testified in the U.S. Senate to promote more research funding for the condition.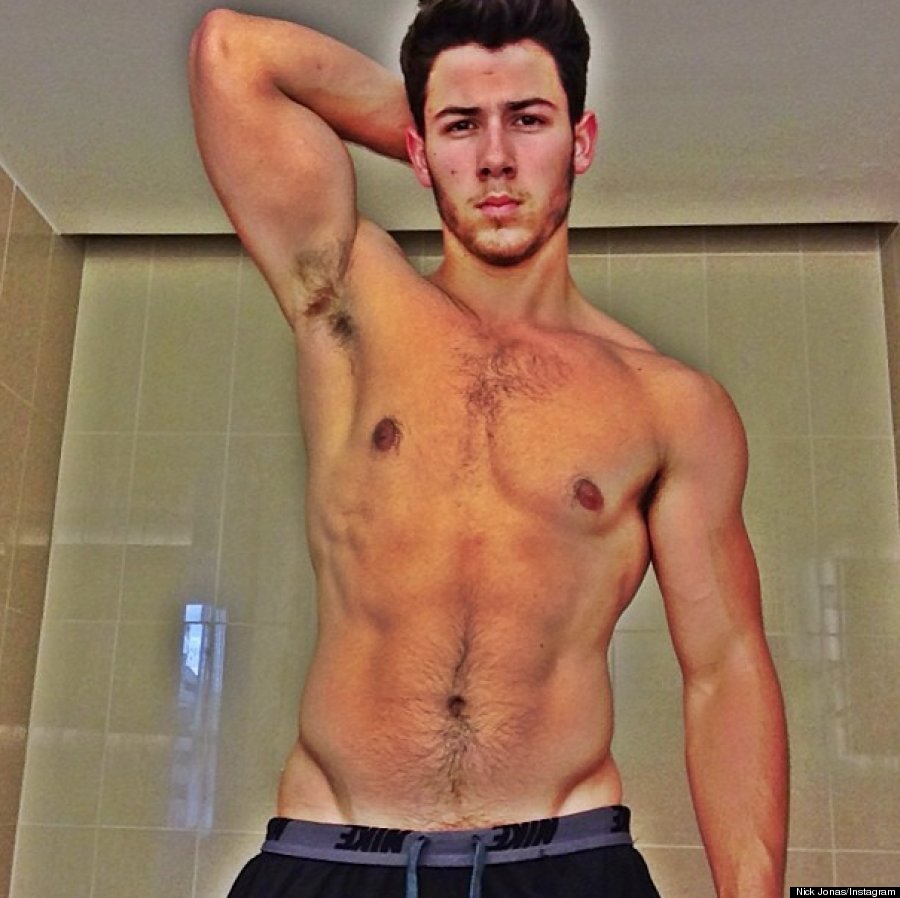 Also on HuffPost