Sonam Kapoor isn't in the classy halls of Vogue anymore!
The Bollywood star, who recently appeared on not one but two Vogue India covers, is on the cover of the August issue of GQ India in a very sexy outfit that would make Aishwarya Rai blush.
The 28-year-old sizzles in a sexy maroon leather skirt and red bustier which reveals plenty of cleavage and a generous amount of toned tummy. (All the better for when she wears an unforgiving sari!)
Kapoor has a lot of experience wearing flashy outfits; the daughter of "Slumdog Millionaire" star Anil Kapoor made a flashy appearance at the Cannes Film Festival in May wearing a voluminous floral Dolce & Gabana gown and wowed in an avant-garde Barbara Casasola dress at the gala screening of "Bhaag Milkha Bhaag" in London in early June.
But her fashion wins don't mean that the active Twitter user (who has more than two million followers) is impervious to red carpet disasters. Kapoor narrowly avoided a wardrobe malfunction recently when the strap from her Gucci dress slid down one shoulder to reveal a black bra.
Even Bollywood stars have style mishaps once and a while!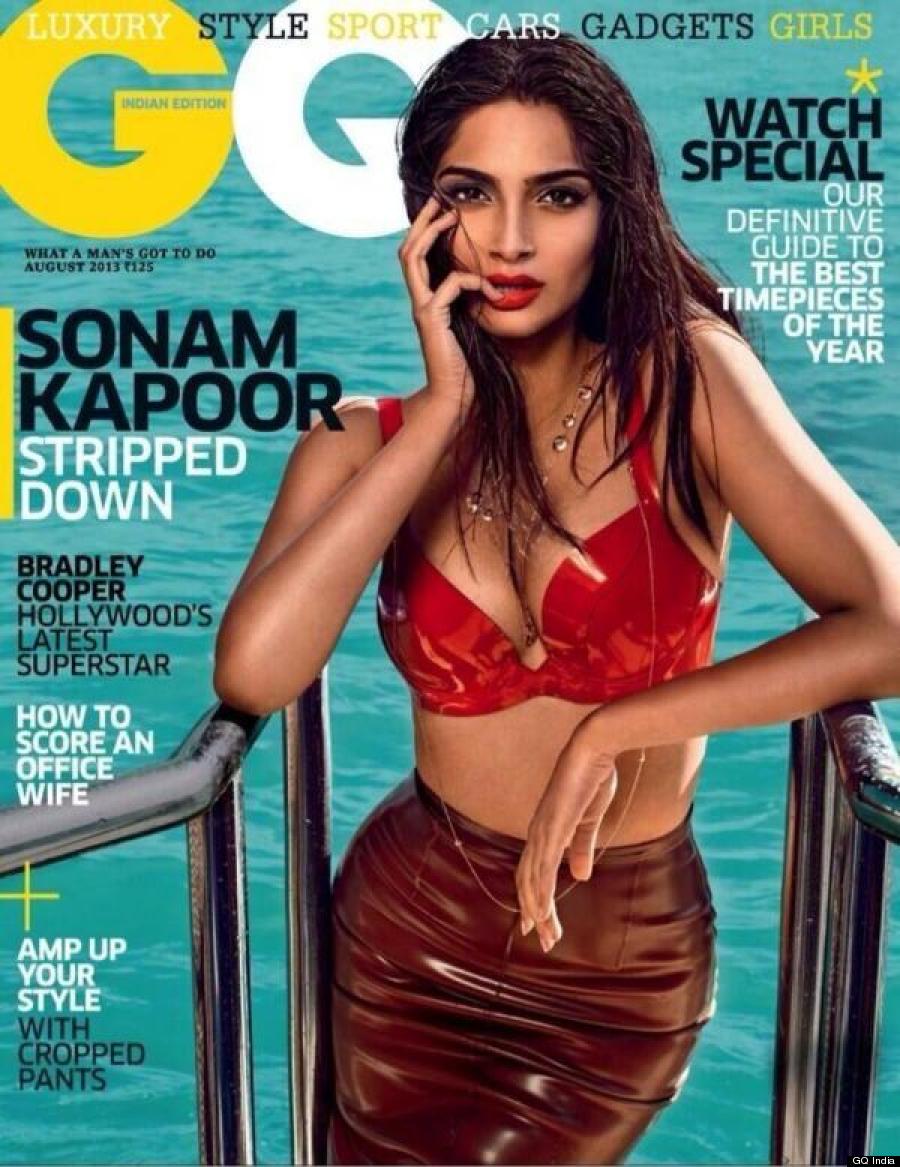 She's so gorgeous!