Leave it to former Baywatch babe Carmen Electra to find a creative way to show off major skin, even at a charity event.
The model and actress attended the 2013 Do Something Awards in Hollywood on Wednesday evening, donning a backless, electric blue satin that hugged every curve of her enviable figure.
The Grecian-style satin dress was all business in the front, but dangerously low-cut in the back, almost exposing her derrière to eager photographers.
The 41-year-old glammed up the look with a smokey eye, a slicked back high ponytail, and a white acrylic manicure.
Answering reporters questions about Simon Cowell -- who is expecting a baby, and with whom she was romantically linked earlier this year -- Carmen said she was thrilled for the music mogul, and was going to call to congratulate him after the event.
"I want to know if it's a boy or a girl," she said. "It's awesome, I'm super happy for him."
Baby Carmen got back!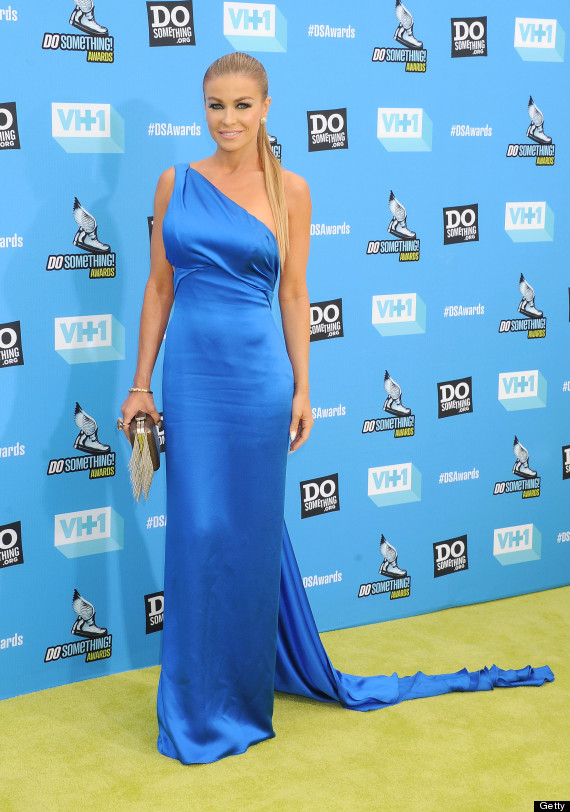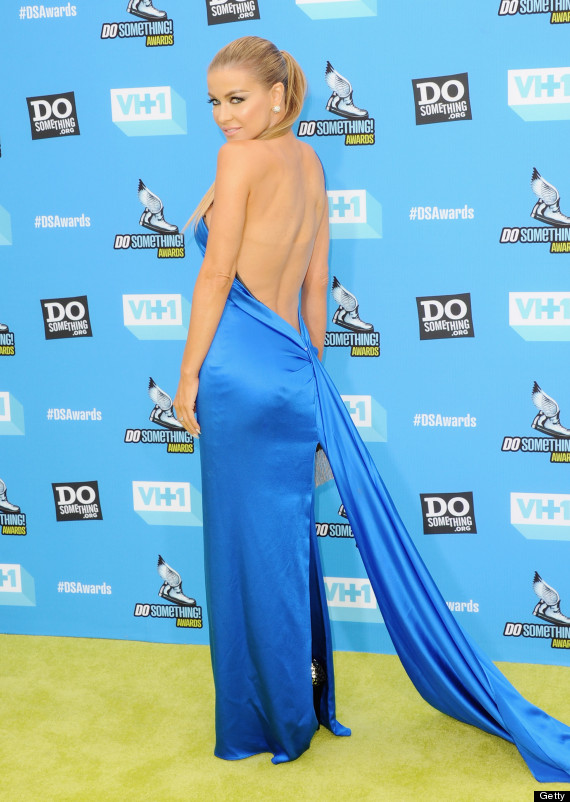 You've come a long way, Carmen...
Carmen Electra's Style Evolution (PHOTOS)