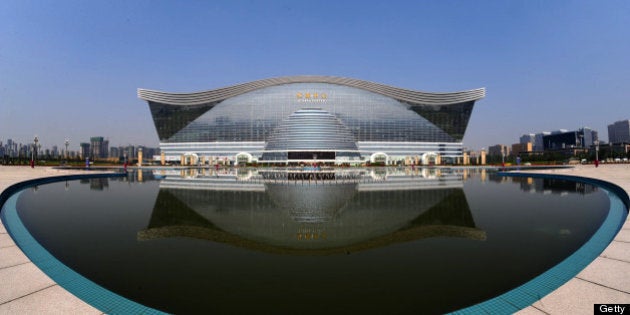 It used to be that the "world's biggest (anything)" was a title usually ascribed to something American.
But that's changing, and these days, the world's tallest whatever, fastest thingamajig and most expensive doohickey is likely something coming out of Asia, and especially China.
That's certainly the case with the world's new biggest building, which opened this month in Chengdu, China.
The New Century Global Centre has some 1.7 million square metres of usable space, in a building that's 500 metres long, 400 metres wide and 100 metres high.
That's right, it's as large as a country. Admittedly, the world's second smallest country (the Vatican being the smallest), but still.
The building contains two five-star, 1,000-room hotels, the largest shopping mall in southwest China, an ice skating rink and even an indoor beach with waterfront, where visitors can tan under an artificial sun.
And there's even a Canadian connection: The building is host to 14 IMAX screens, from Toronto-based IMAX Corporation.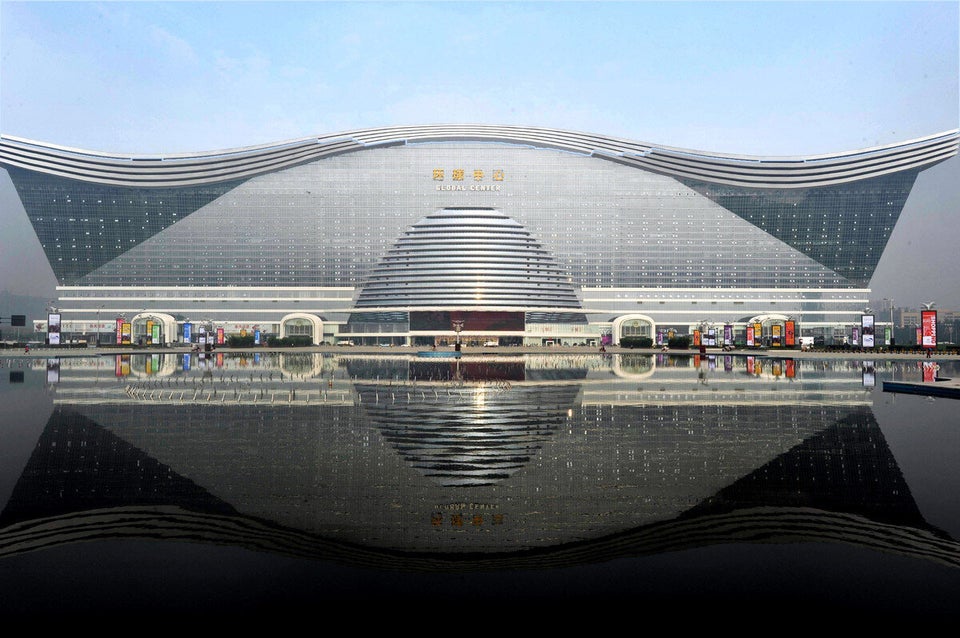 New Century Global Center, Chengdu