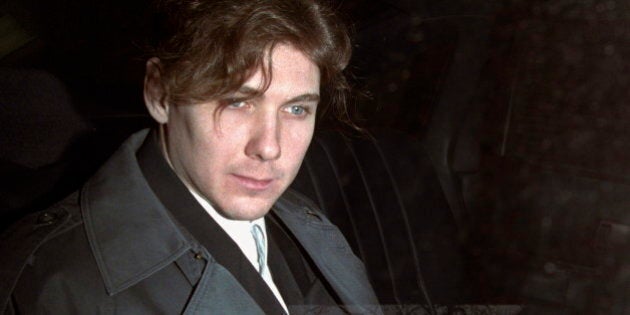 One of Canada's most notorious serial killers is reportedly looking for a somewhat more mellow place to do his time.
While Bernardo is within his rights to apply for a transfer, Public Safety Minister Steven Blaney responded quickly to the report.
"While I do not control the security classification of individual prisoners, I have received assurances that there are no plans to move this inmate to a medium security institution," the minister said in a statement.
The Sun report prompted criticism against Bernardo on Twitter, including Mike Therien, who wrote, "Harder not softer time, Paul!" Other Canadians were expressing their disappointment.
Edmonton-Centre MP Laurie Hawn drew some fire when he tweeted, "Rot where you are, sicko".
While his sentiment was certainly echoed across the Twitterverse, some took issue with the MP's choice of words.
Here are some reactions to the report. Story continues below.
The move would be an upgrade over his current accommodations.
Other amenities include bicycles, a baseball diamond, mini-golf course, as well as regular nightly games of floor hockey and basketball.
Bernardo, now 48, was convicted in 1995 in the murders of teenagers Kristen French, Tammy Homolka and Leslie Mahaffy. In the early 1990s, the Scarborough, Ont., native and his wife Karla Homolka, terrorized southern Ontario with a spree of killings and sex attacks before being arrested.
Speaking to Warmington, Kristen French's father Doug French seemed unfazed by the news.
"It doesn't (surprise me)," French said. "That son of a bitch gets away with everything."