Canada's night at the Celebration of Light brought 250,000 to 300,000 people to the shores around English Bay on Wednesday, the same numbers that came out to see the United Kingdom last Saturday.
Vancouver police said the crowd was generally well-behaved, with 278 liquor pour outs compared to 612 on Saturday, as well as only a single weapon seizure after making eight on the night of the U.K. display, they said in a Thursday news release.
Police did, however, arrest an 18-year-old and two teens from Surrey after a fight on Georgia and Cardero Street. Officers found a knife, a can of bear spray and a replica handgun at the scene. They were all taken to jail and charges have been requested.
Canada's fireworks were put on by Calgary-based Fireworks Spectacular, which light up the sky to the tune of "What a Wonderful World" as sung by Celine Dion, The Province reported.
Thailand is up next with a fireworks display on August 3.
Check out photos from Canada's display at the Celebration of Light: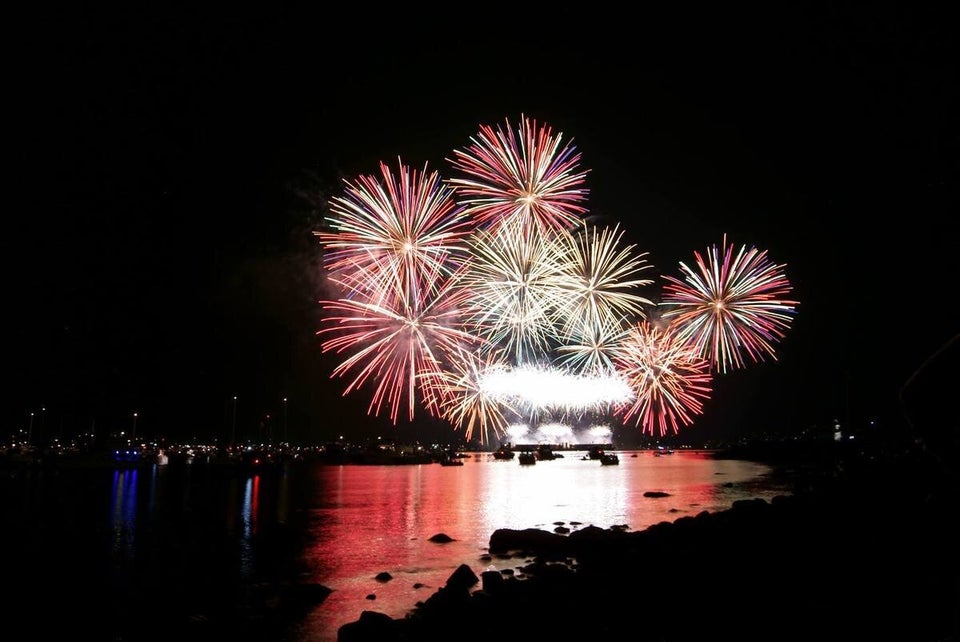 Vancouver Fireworks 2013: Canada