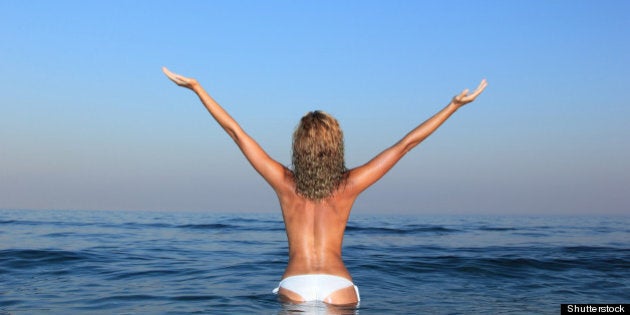 A woman who went topless on a Montreal beach says it's unfair she was told to cover up and has complained to the Quebec Human Rights Commission.
Rebecca Anne Clark says she was at the beach last week with her boyfriend when she opted to take off her dress and stroll topless along the Cap-St-Jacques beach.
But when she walked over to the main beach area, Clark says a lifeguard told her to put her top on.
"She said…'it's a family beach. I'm sorry, but that's the rule here,'" Clark told CBC's radio show Daybreak.
Clark says she took it for granted that women no longer had to cover their breasts.
"I was under the impression that it was established that female toplessness was kosher at this point," she says.
"When we say this is not family-appropriate we typically think of violence or drug use, and it's a little bit demonizing to be told that your body is in the same category."
The Cap-St-Jacques beach is controlled by the City of Montreal.
CBC reached out to officials with the city as well as beach management, but they refused to do an interview about the incident.
A spokesperson for the city did point out that there is a city rule against swimming without a bathing suit.
In her letter to the human rights commission, Clark says she points out that if men are allowed to go topless, the same should apply to women.
Clark says she hopes to visit Cap-St-Jacques again, and while she doesn't want to be a troublemaker, Clark says she is willing to deal with police if it means being able to dress the same as any man.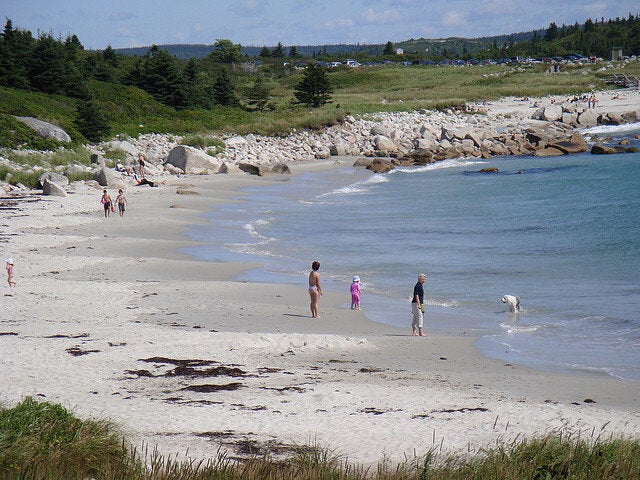 Canada's Best Nude Beaches