Marky Mark isn't the only Wahlberg who looks good shirtless.
New Kids On the Block's arguably hottest member Donnie Wahlberg joined in on the selfie obsession going on with celebrities these days and posted a topless pic of his own on Twitter.
The 43-year-old, who captioned the steamy pic "Pre show shower time!", looked as if he were completely nude, holding a towel over his nether regions and showing off his impressive abs, biceps and that famous up-to-no-good grin.
Whether by accident or on purpose, the "Sixth Sense" star revealed a hint of his derriere which we're sure has NKOTB fans drooling in front of their computer screens.
But this isn't the first time Wahlberg has willingly taken off his top; the boy-bander, who is currently touring with fellow '90s boy bands 98 Degrees and Boyz II Men, loves showing off his chest on stage and repeatedly pulls his shirt up over his six-pack so the ladies can see just what he's made of. (We get it Donnie, you work out a lot!)
So who do you think is hotter sans shirt: Donnie or Mark?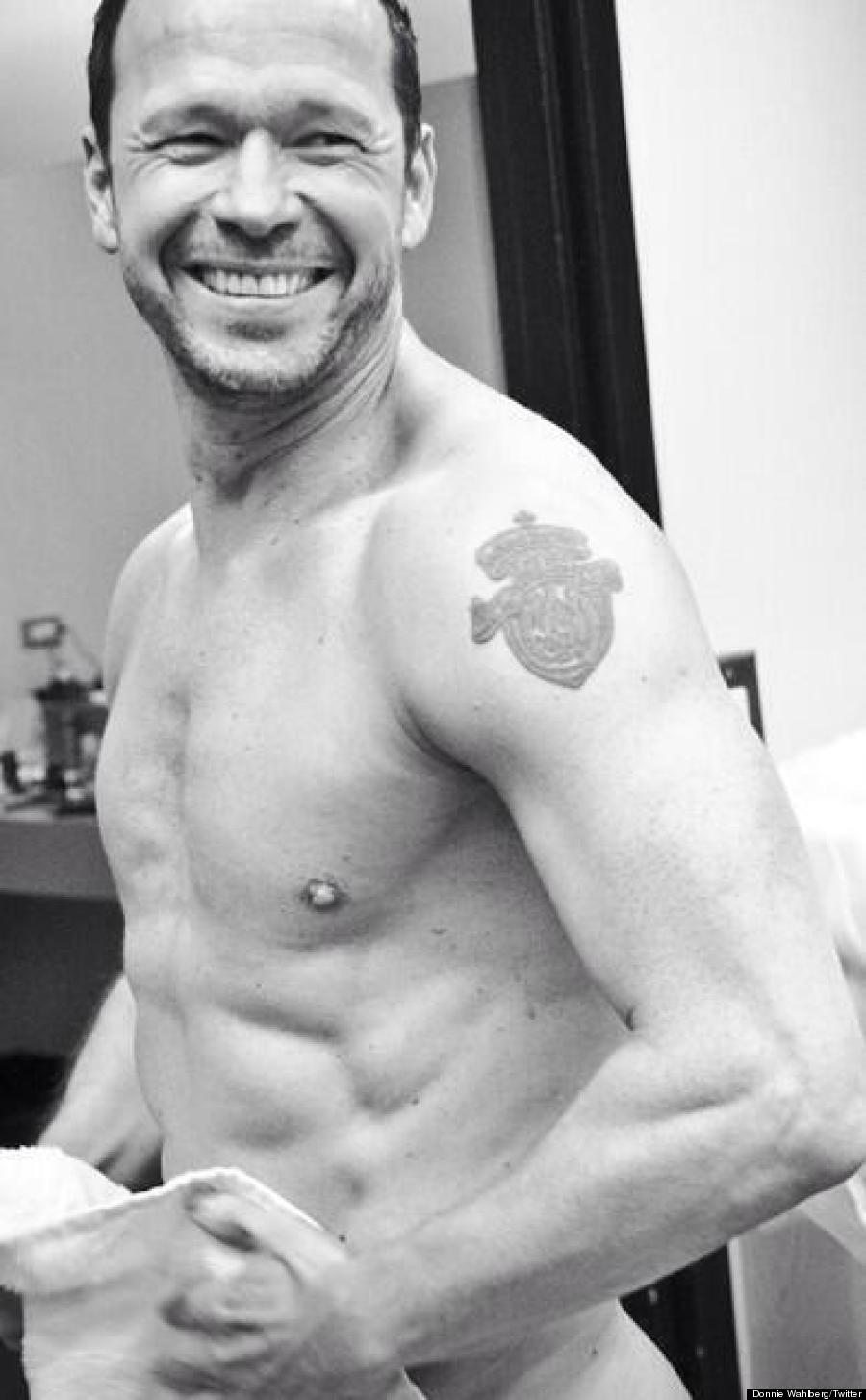 And for some comparison...