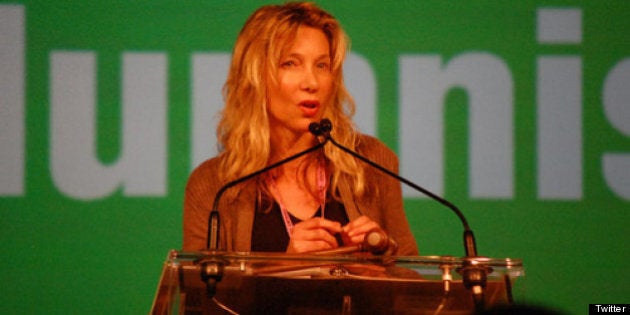 McQuaig, a mother to a 22-year-old daughter, has written nine books on economics and politics including her most recent work, "The Trouble with Billionaires: How the Super-Rich Hijacked the World and How We Can Take It Back." Interestingly, Freeland also covered a similar topic with her recent book, "Plutocrats: The Rise of the New Global Super-Rich and the Fall of Everyone Else."
In an email to NDP supporters on Tuesday, McQuaig said she is excited to move "from advocacy to action" after years on the sidelines as an observer and critic.
"With the Harper government floundering as never before in the wake of recent scandals, the focus is turning toward who will form the next government," she wrote. "The upcoming by-election in Toronto Centre will be an important bell-weather as Canadians begin to seriously contemplate who can best lead the country in the post-Harper age. Liberal leader Justin Trudeau has glitz, but NDP leader Tom Mulcair has substance, brains and a strong commitment to a creating a more progressive and inclusive Canada."
Many took to Twitter on Tuesday to discuss her entry into the race, as you can see in the gallery below.
"Even if the odds are tough, I became irresistibly attracted to the challenge and excitement of it," she said.
"(McGuaig) was writing books on income inequality when Freeland was in short pants, they have always targeted Liberals and Conservatives more or less interchangeably, and they sell lots of copies," Wells wrote. "Expect her to portray Freeland as a late arriver, not to Canada, but to compassion."
"If we lost them, people are going to say the Liberals are fading away," Karygiannis told the National Post in June. "We've got to hold them at all costs. We've got to win these areas because they're our ridings. We can't show weakness. We've got to win them with a large plurality. We've got to go in and decimate."
Rae won Toronto Centre in 2011 with more than 40 per cent of the vote, besting New Democrat Susan Wallace who took 30 per cent.