Not even a shoulder injury can stop Mariah Carey from looking glamorous, dahling.
The 43-year-old attended the premiere of "The Butler" in New York on Monday sporting a blinged out studded arm sling that almost took all the attention away from her generous amount of cleavage (and Oprah's amazing afro!)
The "#Beautiful" songstress squeezed her curves into a slick LBD with matching peep-toe heels and a very un-diva-like headband. Come on Mariah, no one over the age of 15 wears a headband unless they're a character in "Gossip Girl" and their name is Blair Waldorf.
Fortunately, Nick Cannon's wife came to her senses at the press conference for "The Butler" by ditching the hair accessory and sporting sexy sidebangs and a new arm sling that came in black lace. (What, you expected a woman who changes her sling several times during one concert to wear the same thing twice?)
Dem Babies' mommy is still recovering from a shoulder injury which took place on the set of a music video in July.
Think arm slings are going to start becoming the next big fashion trend?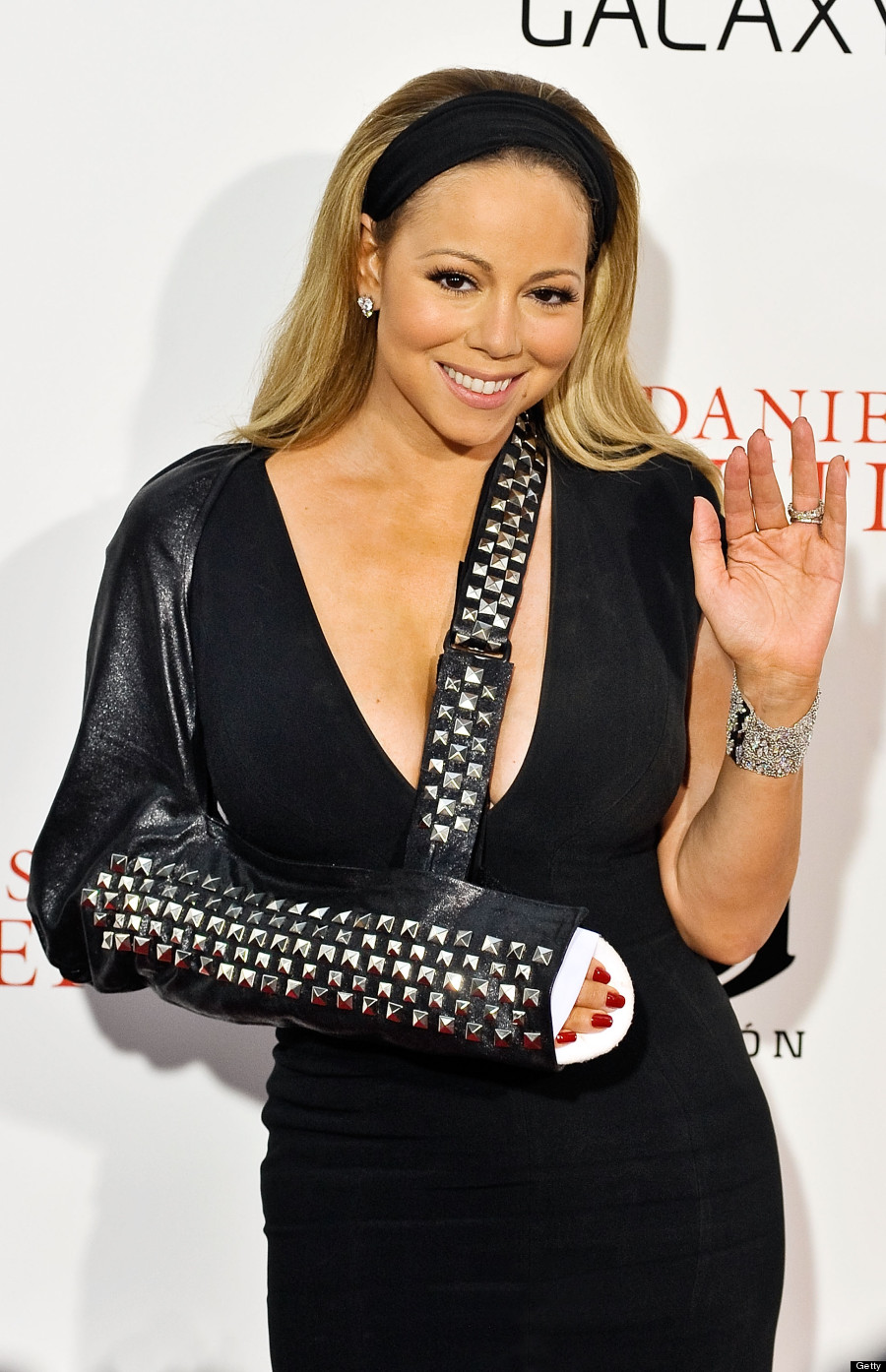 Mariah's always had a flair for the dramatic:
Mariah Carey Style Evolution