Lady Gaga has worn face implants, a meat dress and 10-inch Alexander McQueen heels but none of those style accouterments compare to her latest accessory.
The controversial singer has released a new promo photo for her upcoming album "Artpop" which features the 27-year-old topless and... wait for it... holding a prosthetic arm.
Yeah. We don't get it either!
But at least there is some old-school Gaga in the steamy (and weird?) pic; the wig-lover wears her usual wacky high heels and sports some super long brunette extensions. Gone are the sequins, dark makeup and pink hair. In their place is a totally makeup-free face and a Grumpy Cat expression. Gaga, turn that frown upside down!
The "Born This Way" songstress has been shedding her disco glam image of late and presenting herself as a more stripped-down version of herself; the "Mother Monster" posed nude with minimal makeup for V magazine in July and attended an event with a bare face, bleached eyebrows and mousy brunette hair.
Gaga, we hardly know thee!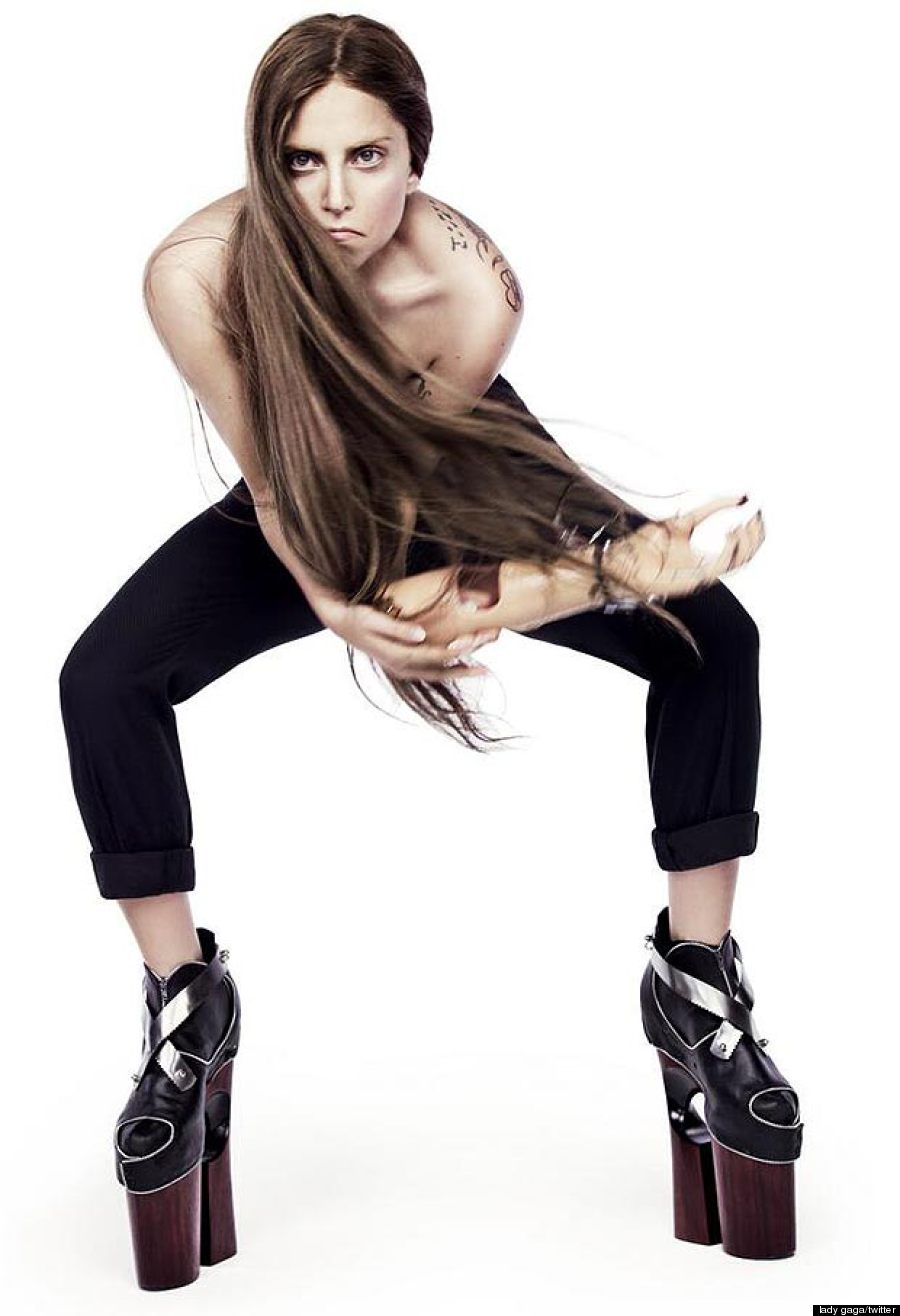 So is this the real Gaga?