In fact, the 70-year-old senator who raised eyebrows in 2011 for marrying a woman more than four decades his junior says he was considered an uncle by one of the biggest stars in music.
The senator, appointed to represent Manitoba in 2005 by former prime minister Paul Martin, said he met Bieber when the singer was living with his father, Jeremy, in Winnipeg, long before stardom.
"I used to take him go-cart racing, paint-balling and waltzing through the Winnipeg malls, where he perfected his Heisman Trophy football pose," Zimmer said.
Apparently Bieber, whom Zimmer called respectful, strong in faith and modest with both his wealth and fame, would pose like a mannequin in store windows, to the apparent delight of girls.
Zimmer said at the time he attended a concert in Ottawa with his wife, Maygan Sensenberger, to give Bieber a hug and present the singer's dad with his own medal.
"Honourable senators, I would be proud to have a son like him, but I will settle for him calling me 'Uncle Rod,'" Zimmer said. "He is my hero; and his name is Justin Bieber."
Zimmer's departure from the upper chamber comes after several stints in the hospital this year, most recently in May with a respiratory ailment. He was also diagnosed with throat cancer in 2003, but bounced back.
While the senator's marriage to aspiring actress Sensenberger, 23, generated buzz, the couple really made headlines last year when Zimmer's wife caused a disturbance on board an Air Canada flight bound for Saskatoon.
Sensenberger was arrested after some passengers on the same flight reported that she was arguing with Zimmer and threatening to slit his throat. Others, however, said she became upset after Zimmer began experiencing tightness in his chest and she thought he was having a heart attack.
Zimmer supported his wife throughout the court proceedings and insisted he never felt threatened by her.
His resignation leaves four vacancies in the Senate, and diminishes the ranks of the Liberal Opposition to 34 seats. The governing Conservatives hold 60 seats and there are seven independents, including the four at the centre of the expense scandal.
One imagines Harper may have a difficult time finding a replacement quite as interesting as Zimmer, but never say never.
With files from The Canadian Press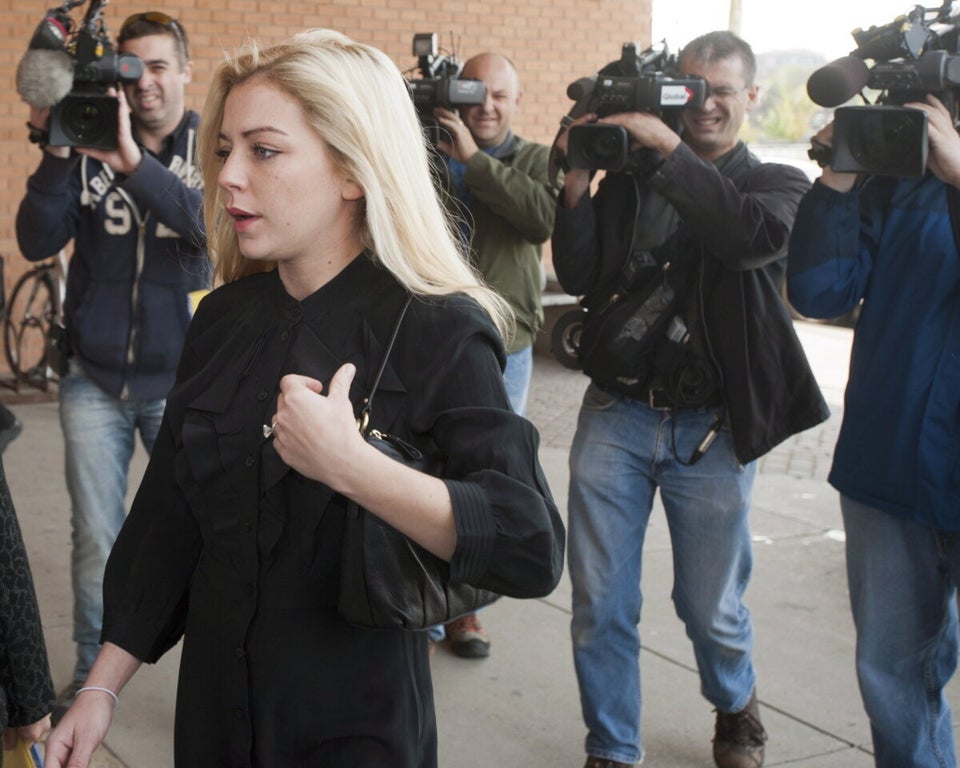 Inside The Life Of Maygan Sensenberger