50 is the new 40!
Jodie Foster gave hottie Helen Mirren a run for her money in a sleek form-fitting dress at the "Elysium" premiere in California on Wednesday.
The "Silence Of the Lambs" star didn't look a day over 39 with her sculpted cheekbones, toned body and a youthful glow most women her age would kill for.
The knee-length jade Roland Mouret dress is a bit of a departure from her usual glamorous style (see the showstopping Balenciaga gown she wore at Cannes in 2011) but she still keeps the colour in the ocean family which she seems to favour over and over again.
We don't mind her obvious penchant for blues and greens but we're a bit surprised the stern starlet isn't wearing Giorgio Armani, who recently partnered with Foster to design her costumes in "Elysium."
Either way, the former child star, who recently directed an episode of the new hit Netflix series "Orange is the New Black," has a unique style that is perfectly suited for her stunning looks.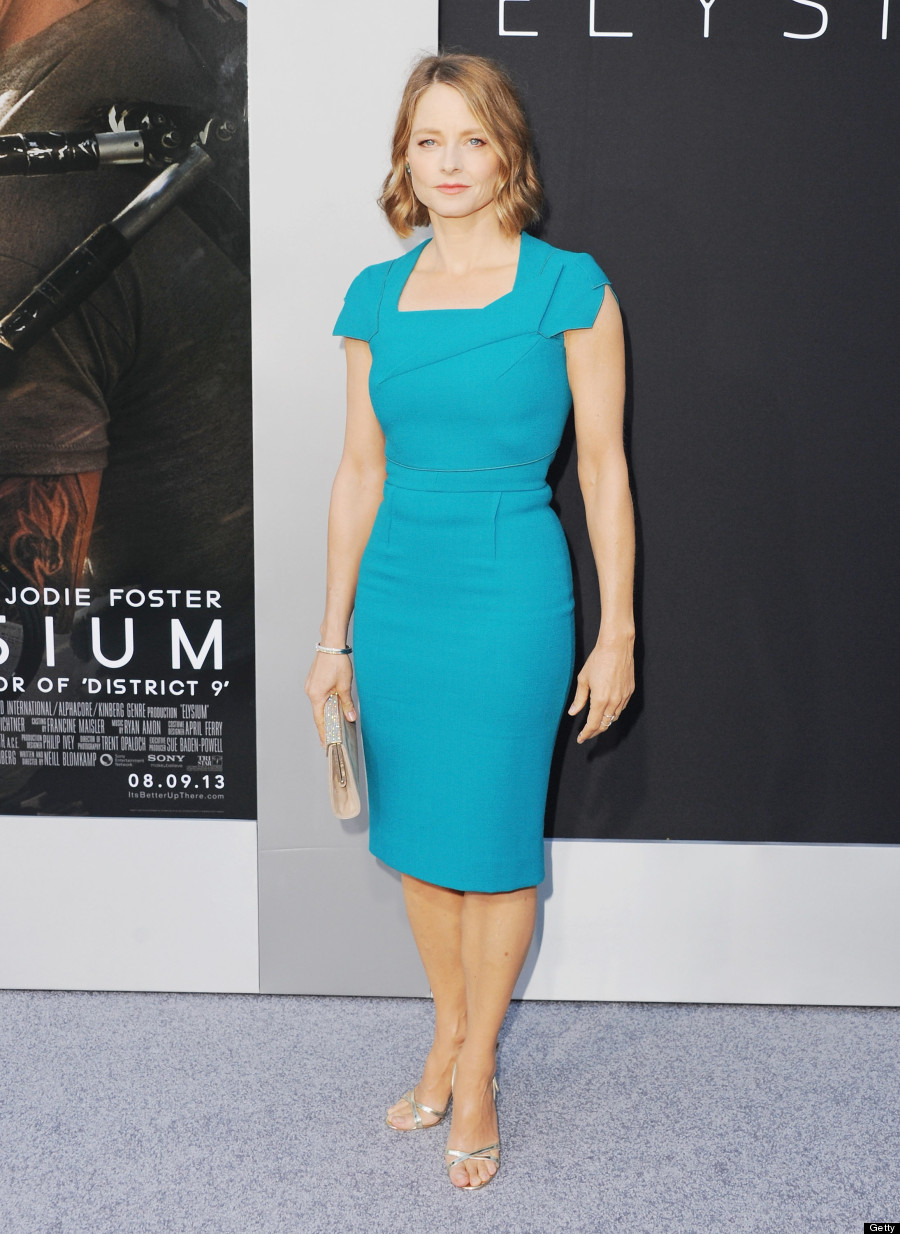 Also on HuffPost