Kate Upton is gorgeous, blond and has an ample chest but that doesn't mean the 21-year-old model is a dumb play thing.
The goofy supermodel, who graces the cover of Elle's September issue, tells the magazine that she felt horrible after her first Sports Illustrated swimsuit cover came out in 2012.
Says Kate:
"After my first Sports Illustrated cover, I felt terrible about myself for a solid month. Every single guy I met was either married or about to be married, and I felt like I was their bachelor present or something. I'm not a toy, I'm a human. I'm not here to be used. I am a grown woman, and you need to figure your sh*t out."
The Twitter connoisseur also complains about how she often gets mistaken for a "dumb blond":
"People deal with models like they are children. They think they can pull one over on you. It's actually funny. I'm always like, 'I'm about to pull something on you, and you're so focused on thinking I'm dumb you're not even going to know.'"
Upton has definitely proven the haters wrong.
The Hottest Woman in the World has transformed herself from just another swimsuit model (see her revealing second Sports Illustrated swimsuit cover) to an in-demand high fashion supermodel. Upton already has two Vogue covers under her belt (American and Brazil, respectively) and is the new face for David Yurman jewelry.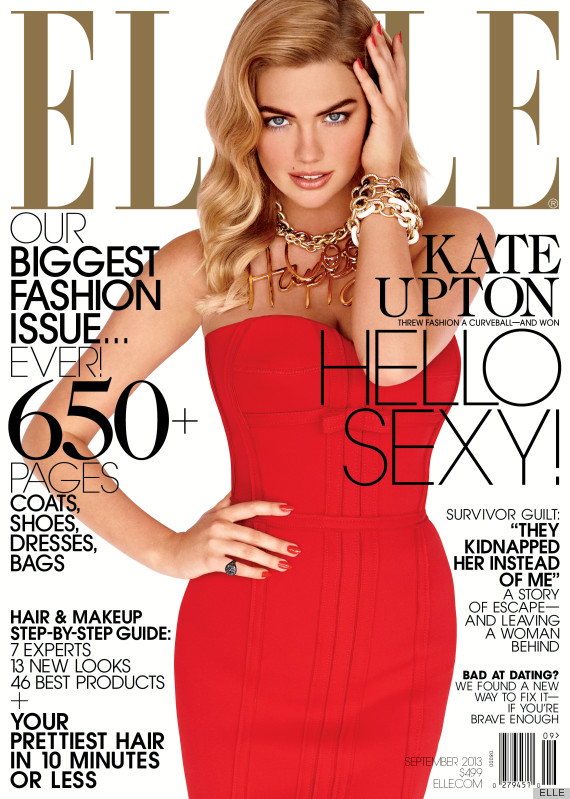 Kate Upton's Hottest Pics