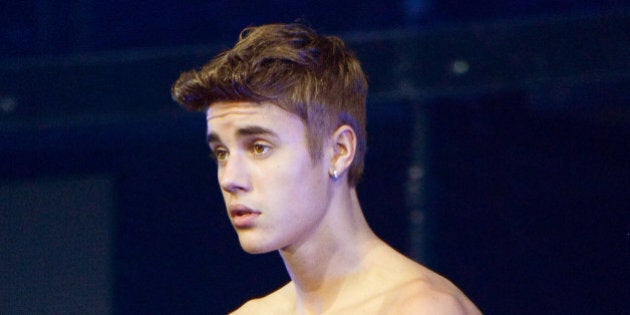 Justin Bieber might have given many of his Beliebers a prize earlier this morning when TMZ revealed photos of the pop star in his birthday suit with an acoustic guitar covering his, er, little Bieber? And oh yes, it was to serenade his grandmother.
The celebrity site reports showed two photos taken from a Thanksgiving visit to his grandmother's Toronto home last October. The first photo shows Bieber facing the camera wearing nothing but the acoustic guitar strapped around his shoulder. A second photo shows Bieber in the buff -- this time bare bum to the camera -- serenading his grandmother as she opens up a door.
If there's any plus, Bieber thankfully decided to pull the prank while on the inside of the house and not ring her doorbell from the outside.
Sources tell TMZ Bieber woke up and heard family and friends at the home so decided to "prank 'em" on Thanksgiving morning. Bieber reportedly started singing an impromptu song with lines like "I Loooove you grandmaaaa...how are youuuu...helloooo grandma."
Bieber's grandmother is said to have thought it was a funny prank before asking Bieber to put some clothes over his birthday suit.
The singer made no mention of the startling photos but took to his Twitter account to state the following: "Our story. Our awards. Our songs. Our albums. Our tour. Our journey...just beginning. This is forever. Thank u. Love."
The clothing-averse singer, who is allegedly under investigation for a recent club brawl in which he apparently ripped off his shirt, also took home three awards last night at the Teen Choice Awards including Choice Male Artist and Choice Single, Male Artist for "Beauty And A Beat." He did not show up to accept.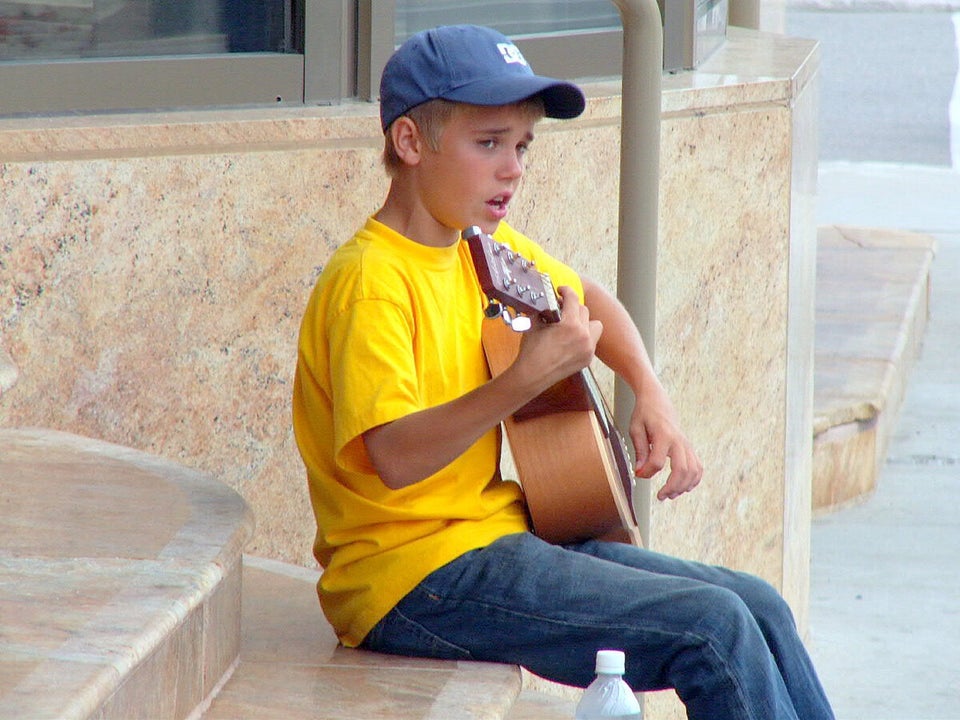 Justin Bieber through the years