Likely inspired by her role as reluctant 1970's porn star Linda Lovelace, actress Amanda Seyfried arrived at a screening of her new film "Lovelace" in a blue Gucci frock that was demure on top and partially see-through at the bottom.
The 27-year-old hit the red carpet on Monday at a hotel in Mayfair, London, in a calf-length sequined dress with a sheer top layer and chiffon short-sleeved shirt, worn over navy blue hotpants.
No stranger to outfits revealing and sheer, the "Chloe" star flashed her thighs earlier this year in a Moulin Rouge-inspired black lacy number with chiffon sleeves reminiscent of this one. Is it a dress? Is it lingerie? There's no need to decide. Unfortunately, we know the answer because somewhere deep inside Chateau Marmont, the dress hiked itself up to reveal Seyfried's black underwear.
Amanda Seyfried has spoken out about how playing Lovelace in the biopic may be a career-limiting move, calling it the "riskiest thing in Hollywood right now". We'll assume she means the riskiest thing after her recent evening attire.
At least the chances of Anne Hathaway throwing another hissy fit about this outfit are slim to none.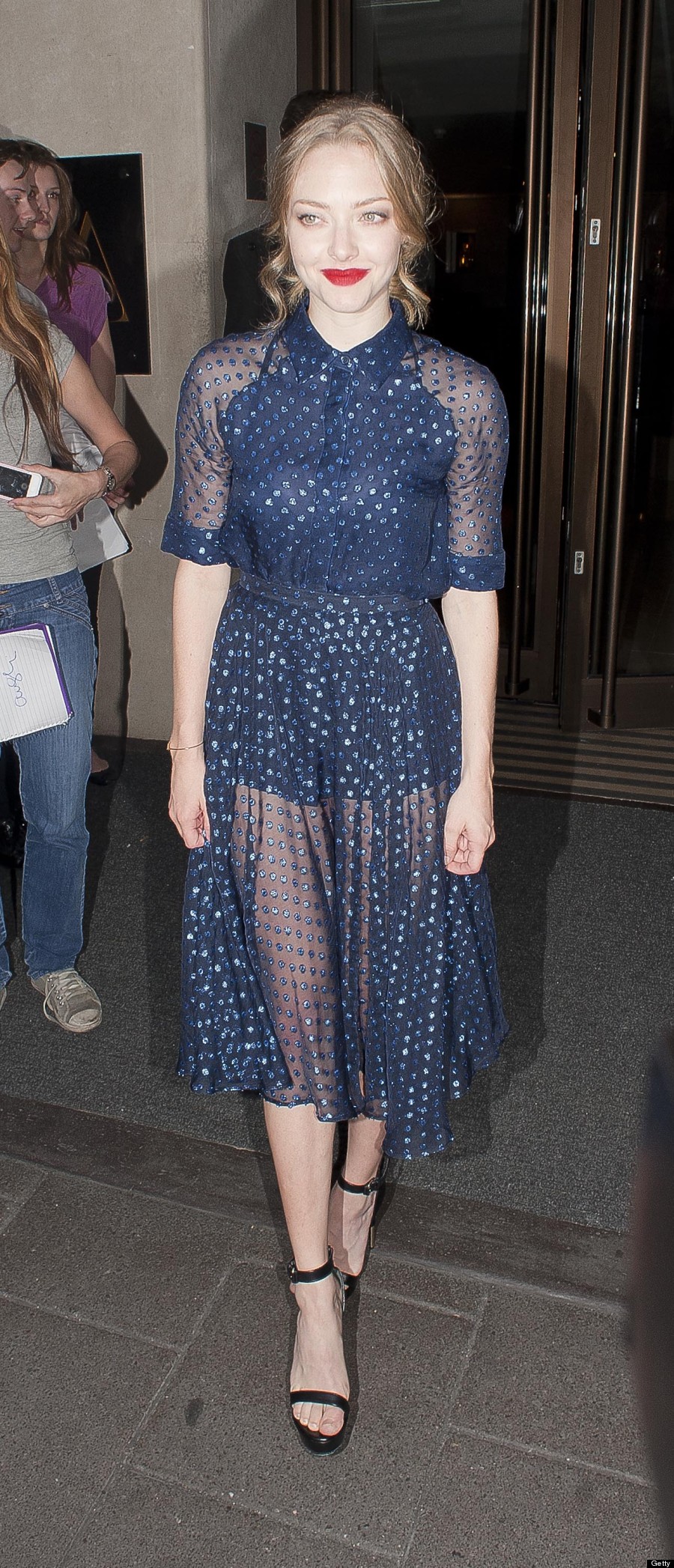 See more diaphanous frocks!