Didn't you guys know that Rihanna loves smoking weed?
Well, now you know!
The "Diamonds" singer gave a subtle hint about her love for ganja when she went out for dinner with bestie Katy Perry on Monday and toted a black snakeskin clutch with a large marijuana leaf on it. (No word on whether the purse carried any actual pot in it but stay tuned...)
Showing off her new curly locks, the twerking star went casual for her date night with her BFF wearing a long black tee over ripped skinny jeans, metallic heels and Ray Ban sunnies.
This isn't the first time Chris Brown's ex has flaunted her love for grass. The 25-year-old courted controversy when she posted Instagram pics of herself smoking two huge joints in Amsterdam and even dressed up as a "green" princess for Halloween.
We get it RiRi; you love to smoke pot. A lot.
So despite whether you support Bad Gal RiRi's habits or not, you have to admit that her purse is pretty cute.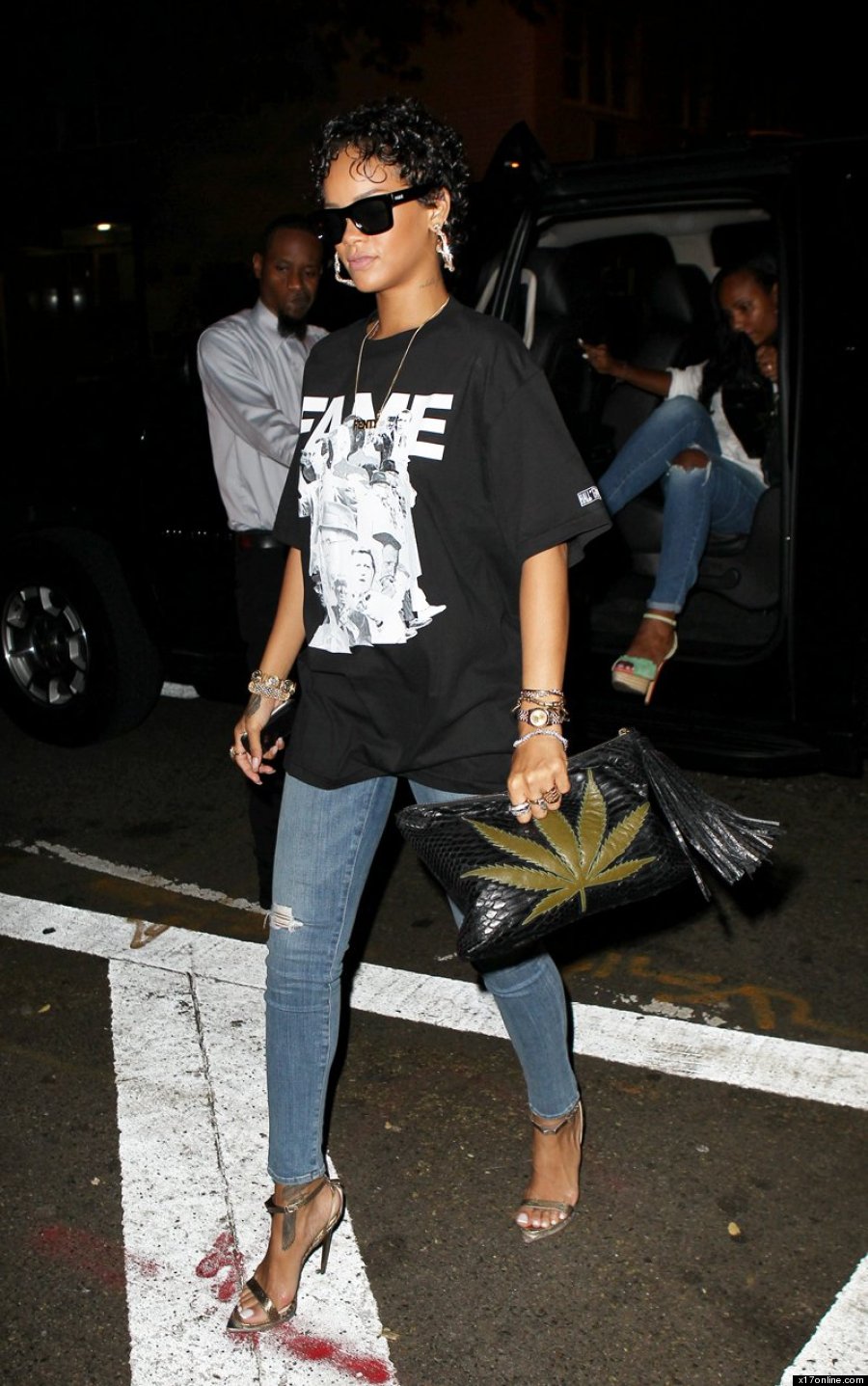 Ri's fashion style has definitely changed over the years:
Rihanna Through The Years