The architect behind Bird's Nest Stadium in Beijing and the renovation of the Tate Modern Gallery in London is designing a new sustainable office tower in Vancouver.
The city issued a development permit to real estate investment company Credit Suisse yesterday for what's being billed as the tallest sustainable office tower, to be designed by renowned architect Harry Gugger.
The $200-million project will sit at the corner of Howe and Pender streets in downtown Vancouver.
"We believe in Vancouver's economy and its future," said Herbert Meier, Credit Suisse's director of real estate asset management. "We believe in supporting the City of Vancouver's vision to become the world's 'greenest' city by 2020."
The company says the building will create half the energy load of traditional office buildings that are comparable in size, essentially lowering operating costs for tenants.
The neighboring Old Stock Exchange building will be renovated and restored as part of the development.
Construction is slated to start in October, with the project expected to be finished in 2017.
See a photo of the proposed building below: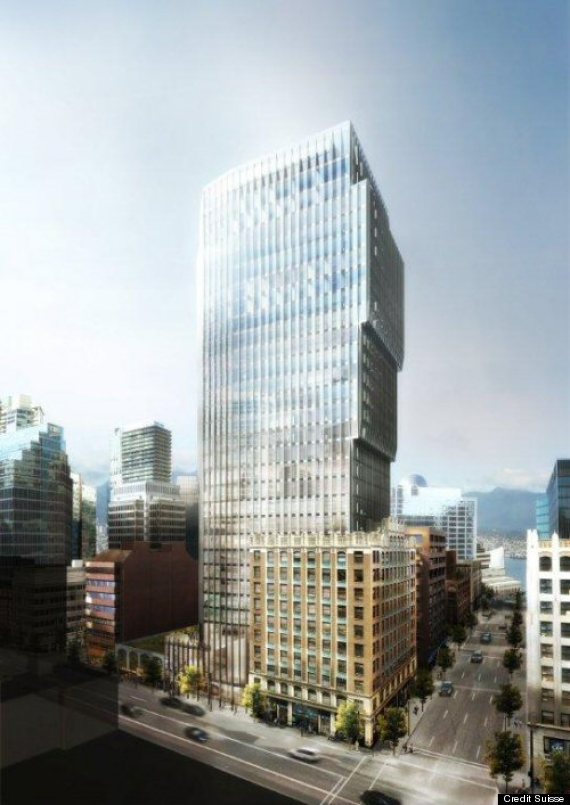 Also on HuffPost
Vancouver Shipping Container Homes