Ahmed Kanan
Seen this guy?
If you've been doing much travel in the Far East this summer, there's good chance you came across Ahmed Kanan -- the man who made his home at Kuala Lumpur International Airport for nearly two months.
Then again, the 22-year-old tourism student seems to have been something of an invisible man all around. Airport security seems to have missed him. And his passport is essentially a passage to nowhere.
Because, apparently, it's Palestinian.
So, a couch at Malaysia's bustling airport served as his bed . His meals were begged of passers-by. His meager set of clothes was laundered by a kind-hearted airport staffer.
And showers?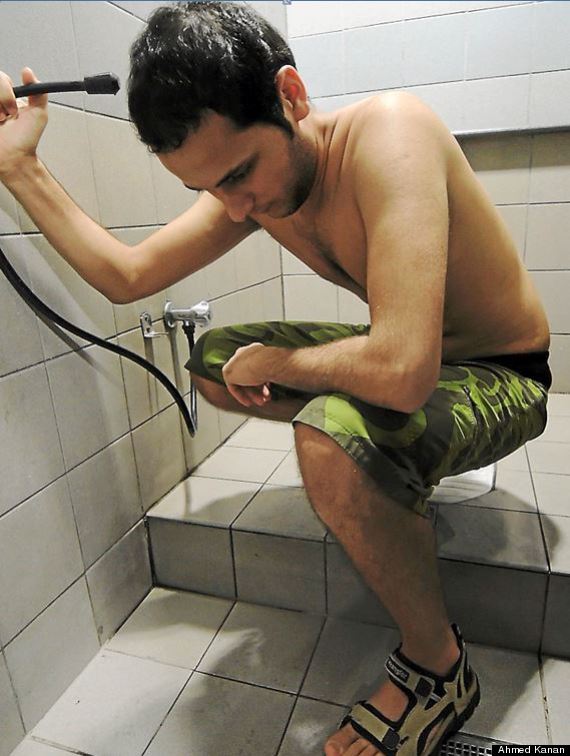 And he was likely asking himself over and over again -- however did it come to this?
In February 2012, Kanan traveled to Russia to study tourism. After a year there, he was told he had to renew his visa -- in Syria, the country where he grew up. The only trouble, of course, was that it was Syria. You know, the country where the Arab Spring goes to die -- along with more than 100,000 people in the civil-war wracked nation.
Kanan didn't see returning there as an option.
He says, quite simply, "I did not want to get killed." Instead, he tried his luck in Ukraine, hoping to continue his studies there. Again, he was barred from entry. So, he set his sights on Malaysia, hoping to gain entry to the country's highly touted Universiti Teknologi Mara.
His application was declined. But by then, his month-long Malaysian visa had expired. So, he opted for a seemingly quick trip to Laos to renew it. And, again Kanan hit a wall -- Laos authorities sent him right back to Malaysia because he didn't have an entry visa.
Once there, he was, mercifully, given a seven-day tourist visa.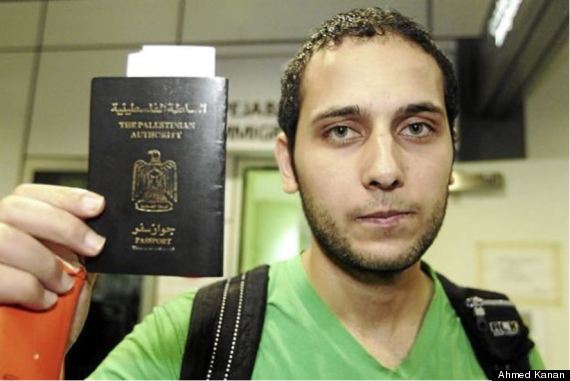 Undaunted, Kanan tried to get to Egypt, but he says the airline rejected him on the basis of his Palestinian passport. How about Turkey?
Authorities there took it a step further.
"I told them that I am from Syria," Kanan recalls. "They took my passport and asked me to wait."
After two hours alone in a room, a border officer returned -- without Kanan's passport.
"He told me that they do not have my passport and they put me in a room for twelve hours. After that they sent me back to Malaysia by force."
So, it was back to Malaysia for the luckless student, now missing his passport.
And that's where his real trial began.
He was immediately dispatched to the airport's transit area. His story about Turkish authorities taking his passport fell on deaf ears at the immigration department there. A call to the Palestinian ambassador suffered from a serious lack of perceived credibility.
"He called me a liar."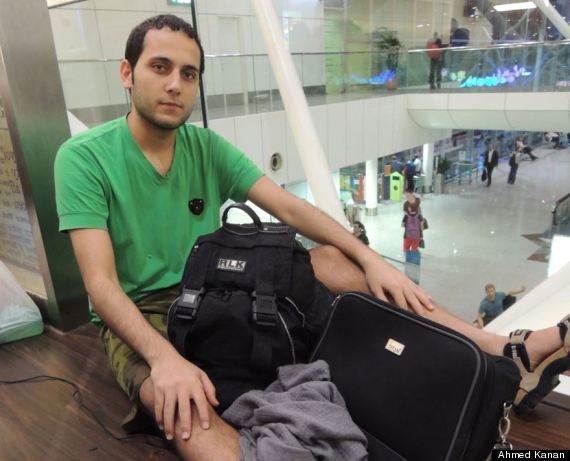 What do you do when you're stuck in passport purgatory at the far end of the world?
"I started spending my days and nights in the transit area and I did go to immigration every single day asking them to help me."
A United Nations detachment even came for a visit, but Kanan say they offered little aid.
And he was hardly in a position to help himself. There were no banks or money transfer offices in the transit area.
Instead, he was forced to beg passing air travelers for food. Airport employees also took pity, sneaking him snacks at the end of their shift.
"There was a lot of passengers all over the world so I start to tell my story to some of the passengers some of them give my money and some of them bought me a meal. I was eating one meal per day."
A kind employee risked his job to wash his clothes every few days -- basically a pair of shorts, three T-shirts and some underwear.
Then his health started to fail. He says he lost nearly 20 pounds during his airport stay.
Liberation, came at last, in the form of that troublesome passport. The UN had come through after all and recovered it.
There would be more tribulations -- Malaysian authorities tried to send him again to Turkey, his belonging were seized, he was held in a tiny room for four days.
He credits being able to reach out to a journalist from the airport and being able to publicize his story as the key to his release. In the end, Kanan was given a 30-day Malaysian visa.
And with that, he stepped out of the airport for the first time in 54 days.
But he remains very much at risk of going through it all over again when his latest visa runs out. For now, he's staying with a friend in the Malaysian city of Melaka.
"I need a country or a place to stay in," he says, claiming Palestine is no longer his home.
"Syria, the country that I was staying at, is destroyed. I am really helpless and disappointed. All I want is a normal life just like normal human being."
Also on HuffPost