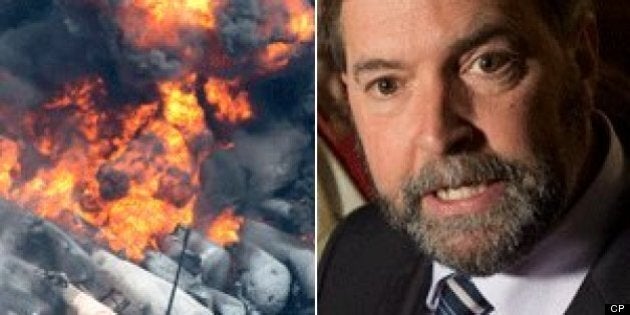 "Across the board, conservative governments are gutting the rules meant to protect the public and imposing industry self-regulation instead," he said. "Experts from the Transportation Safety Board and Transport Canada are still investigating the role decades of deregulation played in the tragedy of Lac-Megantic."
Mulcair was accused of political opportunism in July for suggesting Tory policies directly contributed to the rail disaster.
"We've got to get beyond this new system that they seem to be wanting to put in place of self-regulation. Governments have to regulate in the public interest," he told CTV News. "Nothing more important in what governments do than taking care of the safety of the public. And this is another case where the government has been cutting in the wrong area."
Former interim Liberal leader Bob Rae was quick to voice his displeasure with Mulcair on Twitter.
Andrew MacDougall, communications director for Prime Minister Stephen Harper, also lambasted the NDP leader for "putting politics ahead of the people."
Mulcair's comments sparked plenty of debate with some saying he crossed the line and others suggesting his criticism was totally appropriate.
When asked by CBC News whether it was appropriate to say the accident was "another case where government is cutting in the wrong area," Mulcair denied using those words.
"It's not a quote from me," he said. "I've been prudent not to draw the exact link."
He also told reporters: "You won't find that quote from me."
Under the new Transport Canada measures, which came into effect immediately, at least two crew members must work trains that carry dangerous goods and no locomotive attached to one or more tank cars carrying dangerous materials can be left unattended on a main track.
With files from The Canadian Press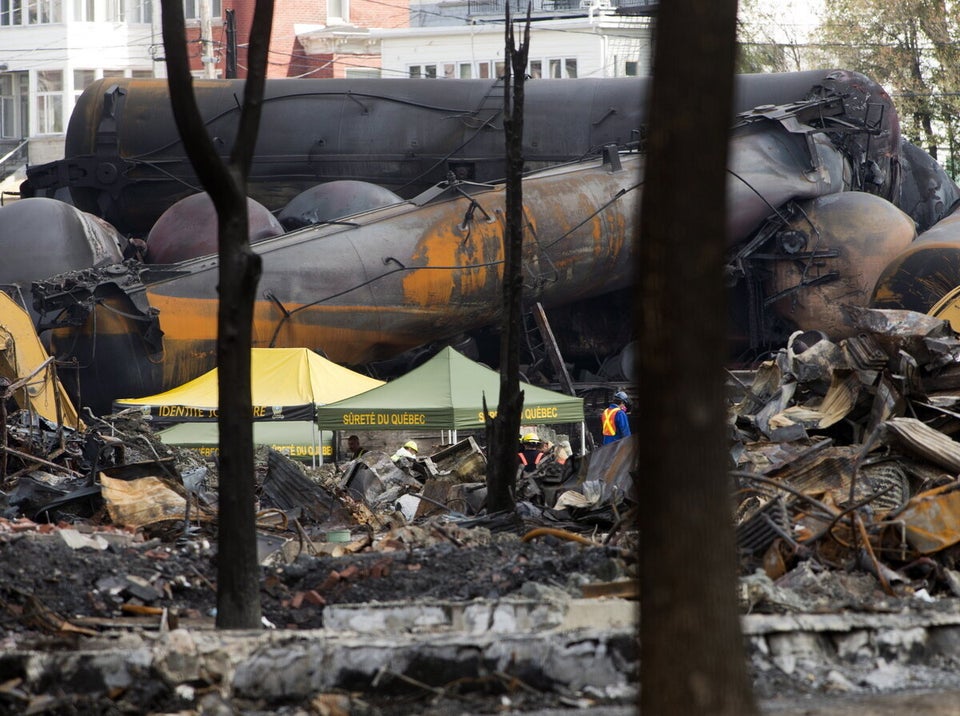 Lac-Megantic Explosions, Fire