Peter MacKay and Nazanin Afshin-Jam appear on the new cover of Hello! Canada with their baby son Kian and the boy certainly has grown.
The August 26 issue features the political power couple who welcomed Kian Alexander MacKay into the world in April. MacKay tweeted a photo at the time that showed a much smaller Kian, who weighed in at 8 lbs., 2 oz.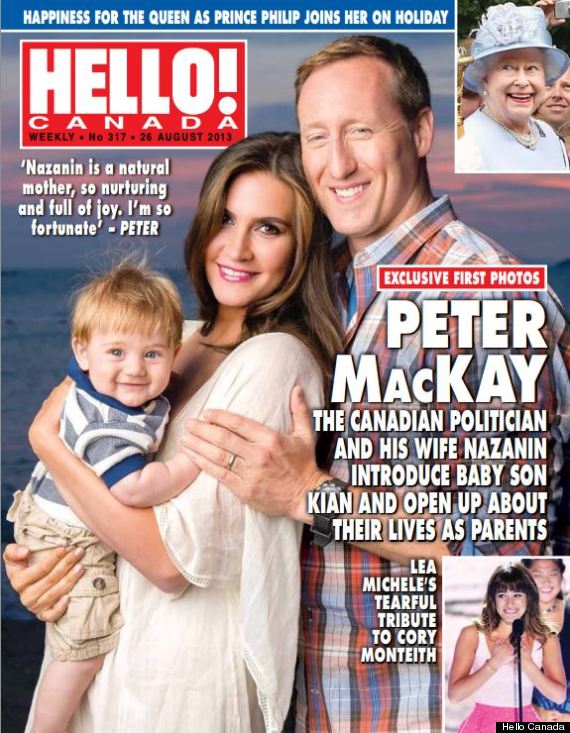 MacKay and Afshin-Jam also appeared on the cover of Hello! after their wedding in 2012.
Think the little guy might have a shot in politics one day? Share your thoughts in the comments below.
Also on HuffPost
Nazanin Afshin-Jam And Peter MacKay