Susan Sarandon is known for making glamorous red carpet appearances so it was a bit of a shocker when she showed up at a premiere in a very androgynous look.
The 66-year-old "Stepmom" star attended a screening of "The Grandmaster" on Tuesday channeling her inner man à la Diane Keaton in "Annie Hall." Who knew the hottie mcnaughty had it in her?
Not that we needed any evidence, but Tim Robbins' ex proved that you don't have to show a lot of skin to look hot by wearing wide-legged striped pants, a fitted black blazer and un-ironic hipster glasses.
The sexy senior added a girly touch with peep-toe heels and a box clutch.
The outspoken celebrity has been slowly moving away from glittery gowns and feminine frocks to flats and sharp suits.
Susan is such a fashion chameleon!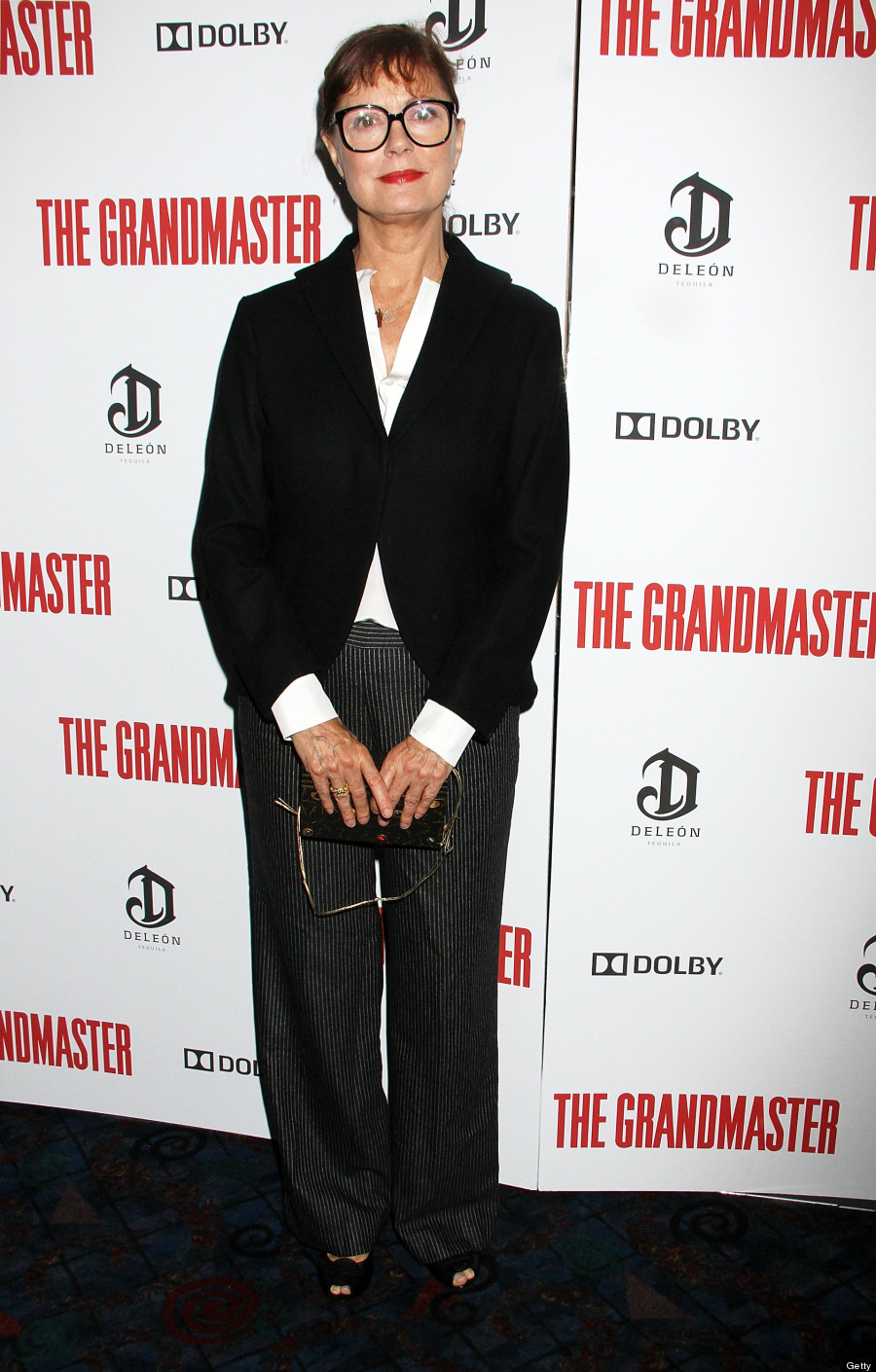 Susan Sarandon - Evolução de estilo