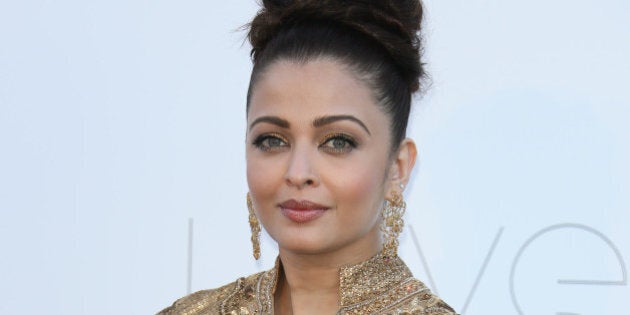 For perhaps the first time since she snuck into our hearts as Miss World, Aishwarya Rai was not the centre of attention.
"A day with the family and the children and the well wishers of Sunday .. later a wedding event of friend .. fully final day !!"
Even though Ash is a Bollywood superstar, the Cannes Film Festival favourite stood demurely behind her hubby's family, wearing a pink outfit (from what we can tell) and let her gorgeous niece revel in the spotlight. The only person missing from the picture? Aishwarya's beautiful daughter Aaradhya!
Perhaps the 39-year-old was taking a night off from looking after the future Most Beautiful Woman in the World (and heiress of mom's beautiful saris).