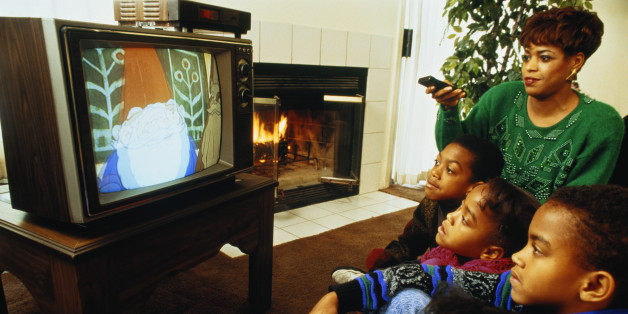 Getty
Cable TV customers, rejoice. An unexpected move by one of Canada's major cable companies could — and we stress could — mean the beginning of the end for much-hated TV channel bundles.
Nova Scotia-based Eastlink announced Tuesday it will allow customers to buy digital specialty channels a la carte — meaning they will be able to buy single channels, and won't be required to purchase additional channels they may not want, as part of a "theme pack."
The move goes against standard industry practice, and the company made it clear the new policy is a reaction to customers' complaints about theme packs.
Under its new "Unlimited TV" service, Eastlink's customers will be able to buy a digital specialty channel for $2.50 per month, reports the Halifax Chronicle-Herald. But the company will still offer incentives to buy large numbers of channels. The cost per channel drops to $1.25 per month if you buy 12 of them, and $1 per month if you buy 20.
Eastlink operates in nine Canadian provinces, but outside the Maritimes it provides TV services mostly in small towns and rural areas.
"Theme packs are the number-one passion point for our customers," Eastlink regional manager Jeff Brown told the Chronicle-Herald. "It is the thing people will most often complain to staff about at our retail locations, or to technicians who arrive at a home to do an install."
Bundled channels were also the most common complaint among HuffPost readers when we carried out an informal survey last month:
"Subscribers should be able to choose from a 'menu' of all available channels and pay accordingly," commenter Rickerando said, reflecting a common sentiment.
"Our household watches basically 25 channels of the hundreds we get. NOBODY should be able to tell me what I HAVE to carry/watch."
(Story continues below slideshow)
Frustration with channel theme packs is undoubtedly part of what's driving a growing number of Canadians to "cut the cable cord" and get TV online and over the air.
New data from research consultancy Boon Dog finds that publicly-traded cable and satellite companies have lost subscribers for three quarters running, and the rate at which Canadians are cutting the cord appears to be accelerating.
(That study didn't look at Eastlink's numbers because Eastlink is not a publicly-traded company.)
CRTC chair Jean-Pierre Blais earlier this year announced a review of Canada's TV distribution regulations. Blais' comments suggested he is open to looking at just about every aspect of cable and satellite TV rules, from Canadian content regulations, "mandatory carriage" of channels and channel bundling.
Channel bundles are popular with both broadcasters and distributors. Broadcasters like them because they bring in more revenue to less-watched channels than the channels would bring on their own. Distributors like them because they can extract more revenue from customers than they would if they were to sell channels individually.