Harem pants, understandably, get a bad rap.
Take Selena Gomez's latest attempt: The singer sported white harem pants when she kicked off her "Stars Dance" tour in Vancouver on Wednesday night. Although they lacked the iconic MC Hammer poof, the shiny draped fabric did not make us want to run to stores clamouring for a piece of style history.
So who's to blame for the onslaught of these unflattering style monsters?
And it's not just teen icons who are wearing them.
Legit style stars such as singer Ciara, "Parks and Recreation" actress Rashida Jones and even Rihanna have sported the unfortunate trend.
Maybe we should just give up now and jump on the harem pants bandwagon.
Check out all the celebs who have dared to wear this trend-gone-wrong: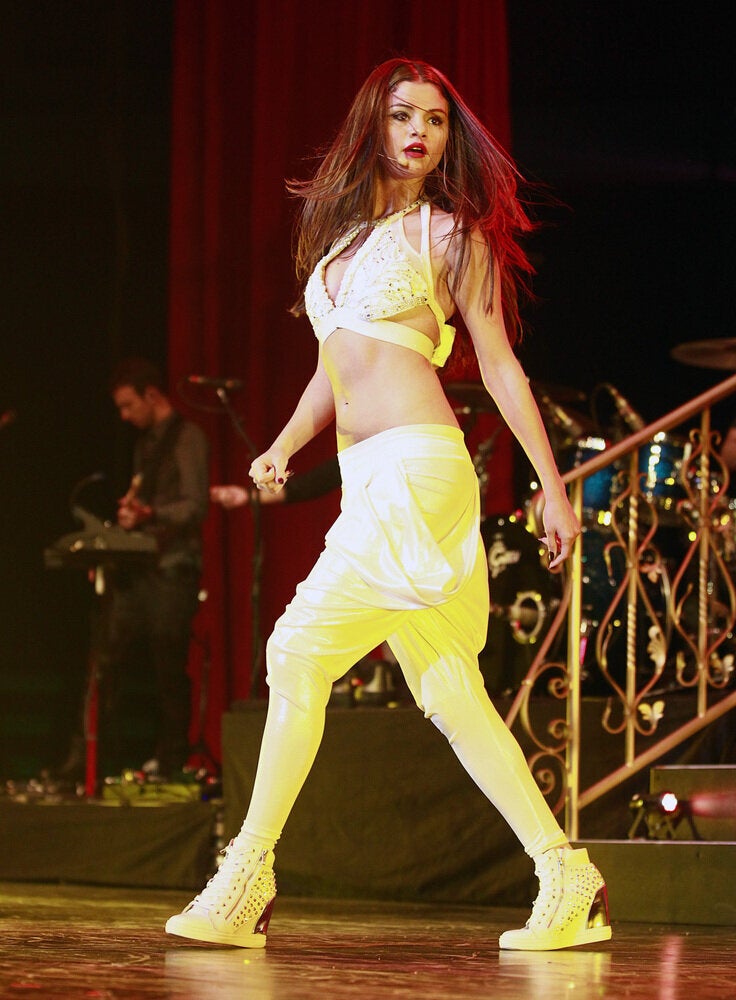 Celebrities In Harem Pants