We think it's time to forget Jennifer Aniston's 'The Rachel' haircut once and for all.
The former "Friends" star firmly put the iconic 'do behind her while attending the red carpet premiere of her new movie "We're the Millers" in London on Wednesday.
We know, we know. When the fabulous 44-year-old told Allure magazine that the hairstyle that made her famous was "the ugliest haircut I've ever seen," we cringed and secretly hoped that Jen was just joking. After all, who doesn't love the hairdo that captured Brad Pitt's heart?
Unfortunately, it seems that Angelina Jolie's nemesis has no intention of reliving the '90s and opted for a windswept hairdo that looked more messy than tousled chic. What gives, Jen?
In an even more surprising move, the "Horrible Bosses" star ditched her usual go-to outfits (black leather or nude mini dresses) and wore a colourful floral Christian Dior resort dress with a white floral skirt underlay which revealed her toned gams.
We think we're into this new look but we had to admit that we wouldn't hate it if Jen wore 'The Rachel' one last time.
What do you think of Aniston's look?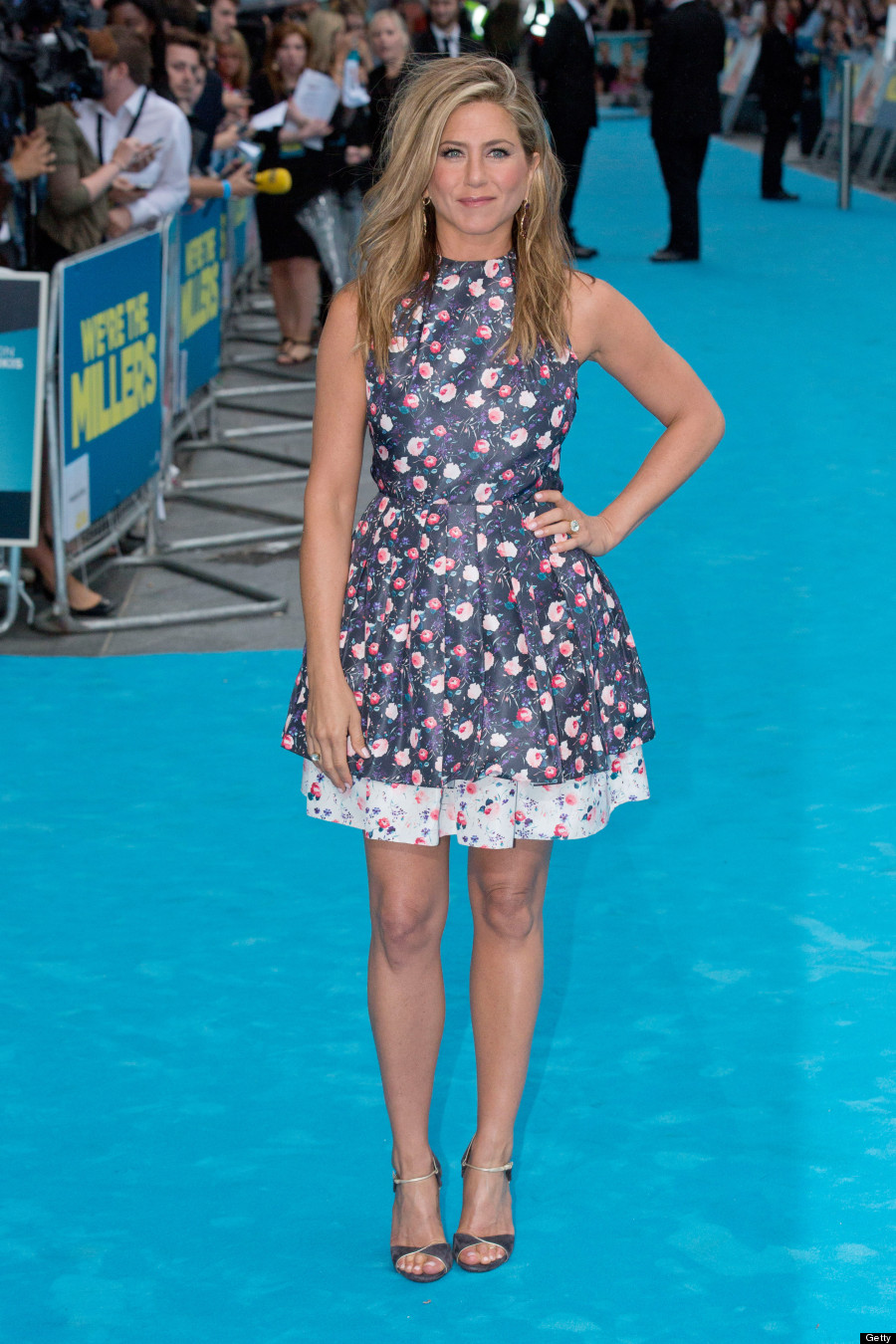 You've come a long way, Jen!
Jennifer Aniston's Style Evolution