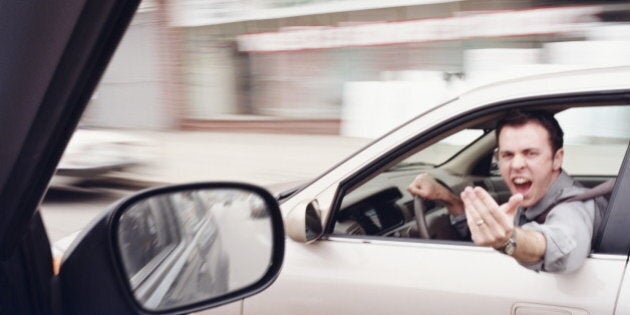 An Edmonton man who had his SUV seized by police over an alleged road rage encounter has a history that includes beating two other drivers, according to court documents.
The alleged victim recalled the incident, saying Mack's vehicle hit a curb, started to swerve and began driving at half the speed limit. When the victim tried to overtake, Mack allegedly proceeded to throw plastic objects and allegedly uttered threats.
The driver allegedly sped off after the complainant snapped a photo of his GMC Yukon's license plate and threatened to call the police.
In the 2005 incident, Mack was convicted of assault after he got out of his car at an intersection and punched another driver five to six times and yelled "you are dead." He then continued to follow the victim, who was in a relationship with his ex-girlfriend, stopped in front of the victim's vehicle and punched him again.
Forty minutes later Mack and two others found the victim again and dragged him out of his vehicle, slamming him to the ground, and repeatedly kicked and punched him. The victim suffered a broken arm and injuries to his face, back and ribs.
Mack was convicted again in a July 2011 incident, when he was the passenger in his girlfriend's vehicle when it came to a stop behind a vehicle in a slow construction zone.
Mack pulled the driver out of his vehicle in front of his wife and three young children and punched him in the face, fracturing his nose. He then tried to rip off the license plate on his girlfriend's vehicle, according to the CBC.
"This procedure has not previously been used in cases of this kind. However, in an effort to reduce violence and in this case the use of a vehicle in dangerous and violent behaviour on our roadways, the Edmonton Police Service is pursuing this avenue of investigation."