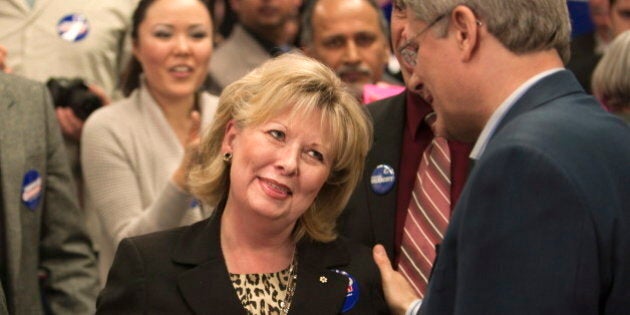 OTTAWA — A number of senators are expressing concern that Pamela Wallin's expense claims will send a chill throughout the upper chamber and discourage many from travelling to support causes they champion.
Conservative Senator Nancy Raine told The Huffington Post Canada on Wednesday that she hopes the added scrutiny from the current expense scandal will not prevent her or her colleagues from advocating or talking to Canadians across the country.
"It would be a shame," she said, "There are issues that need champions, and those champions should be able to use their resources — not indiscriminately, but to assist those causes."
The Harper-appointee, an Olympic gold medalist skier, has championed everything from international standards for maple syrup to sports and curbing childhood obesity.
She said the role of a senator is not well defined, nor should it be, because that would limit what members of the red chamber can do.
"Common sense has to rule here," she said.
Wallin's travel was severely curtailed Tuesday after an independent audit determined that she had claimed $121,000 in expenses unrelated to her work for the Senate. A handful of Wallin's expenses, such as claims for travel to speak at an international women's conference and to a dinner at a prominent business person's home to recognize a businessman of the year, were dismissed by Deloitte auditors as being work of a "personal nature." The auditors also questioned expense claims she filed for "networking" events. Her Senate peers will review those expenses in committee.
Raine believes Wallin accepted pretty much every invitation she received, and she received far more than most senators because of her previous public profile as a television personality.
Wallin told reporters Monday that she had wanted to be "an activist senator" and believed that travel to make speeches and public appearances was a legitimate Senate expense.
Liberal Senator Colin Kenny told HuffPost he travelled across the country in the mid- and late 1990s pushing first an alternative fuels bill and later tobacco control in order to build support for his legislative proposals.
"Travel is fundamental," he said.
"When you are stuck in Ottawa, what you get is waves of people feeding you talking points that have either been written or at least approved by the Prime Minister's Office, and it's just astonishing what the control is," said Kenny, who most recently has been championing national security issues.
When you get out of town, people tell you the truth, he said.
Nobody in Ottawa is willing to say that the federal government made a mistake cutting back funds for urban search and rescue, Kenny said as an example. "(But) I can name a lot of fire chiefs who think it's a big mistake, because their equipment is wearing out and they don't think they are going to be able to continue; it's when you go talk to them, and they show you their equipment that you find out."
Another Tory senator, who requested that his name not be used, told HuffPost that he hopes the extra scrutiny does not result in additional limits on what senators can and cannot do.
"Then, senators won't do anything, and they'll be totally confined to a wheelchair, so to speak," he said.
Conservative Senator Gerald Comeau said senators are encouraged to be active in their communities. He pointed to Liberal Jim Munson, who is deeply involved with autism awareness and Liberal Roméo Dallaire who speaks out on behalf of child soldiers.
If he were not able to continue to be "very active" with the Acadian community, Comeau said, he would feel that the "soul of the Senate" had been lost.
"We don't want it to happen, and we will see to it that it doesn't," he said.
Conservative Senator Vern White, a former police chief, said he is not worried that senators will curb their travel.
"I have no concerns that, if tomorrow I was asked to be a keynote speaker at a restorative justice conference in Halifax, that if I chose to, I could attend that conference on Senate expenses," he said.
There are people who manipulate the rules in all walks of life, Conservative Senator Larry Smith said. What's most disconcerting to him is not the travel but the harm that four people have done to the Senate's 96 other members. (There are currently five vacancies).
"It's almost like a rush to criticize the whole institution."
The rest of the group is suffering, Smith said, "and not necessarily fairly."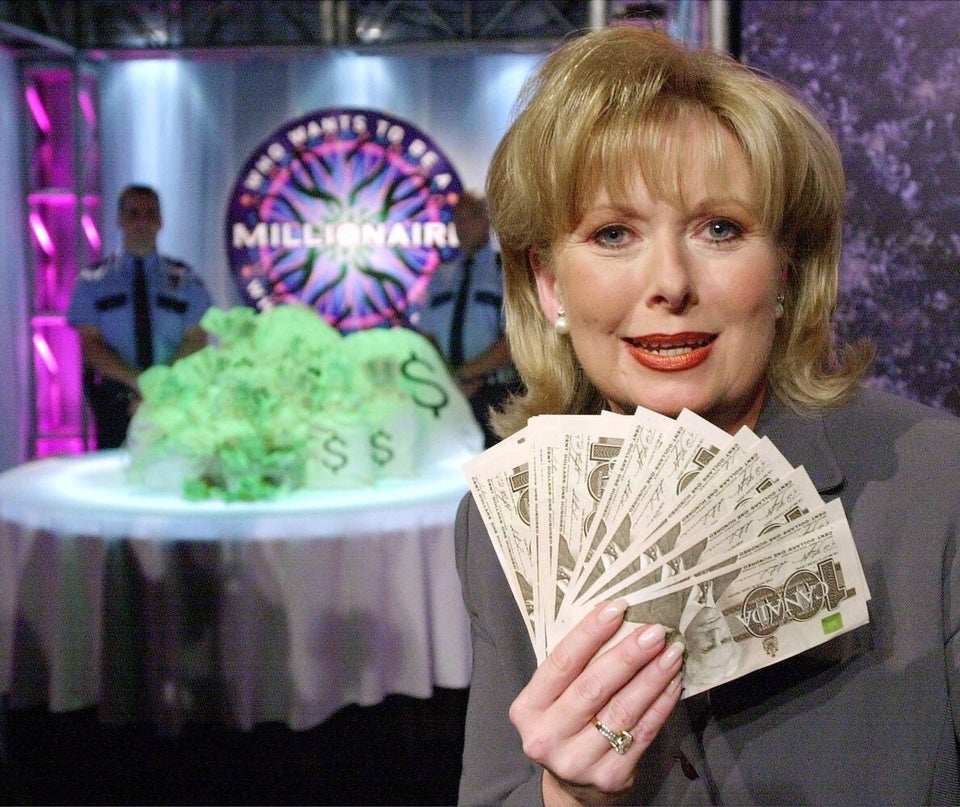 The Many Faces Of Pamela Wallin