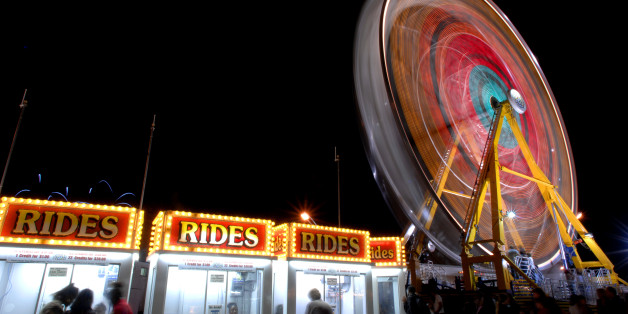 Getty
Toronto police are warning people heading to the Canadian National Exhibition not to be lured into buying tickets from scam artists on the street.
So far, police say that CNE staff have twice spotted people selling photocopies of legitimate tickets to the Exhibition Grounds for a discounted rate.
Sgt. Jeff Zammit told CBC News that police have seized "five or six fake tickets" since the Ex opened a few days ago.
And while Zammit said the problem is not widespread, police want to contain it.
"We want to nip it in the bud and make sure that everybody that comes to the CNE buys things legitimately and comes in and has a great time here at the Ex," Zammit said.
Zammit said that the public should be buying their tickets from the CNE website or from the official vendors at the Exhibition Grounds.
David Bednar, the CNE's general manager, believes the people who bought the fake tickets recently were "totally conned" by the person who sold them.
"If you buy your tickets from us … there is absolutely no problem whatsoever," Bednar told CBC Radio's Metro Morning in an interview on Tuesday.
Bednar said he expected the CNE would "step up" security in the wake of the fake ticket sales near the gates.
The CNE typically draws more than 1 million visitors each year, who partake in its rides, events and food offerings.
The Ex is now open daily through Sept. 2.