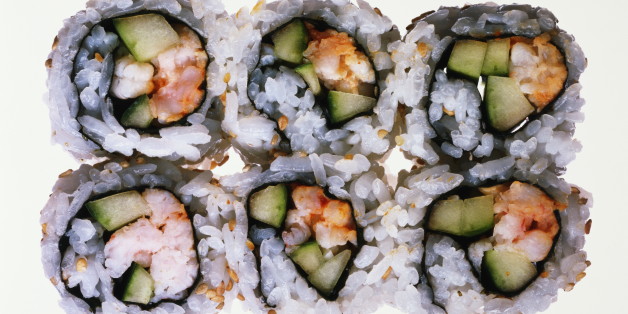 Getty
It's time to forget everything you thought you knew about California rolls, soy sauce and wasabi, because it looks like we all just got sushi-schooled.
In an infographic by visual graphics site I Love Coffee, the website carefully selects eight sushi rules to live by, including how to properly dip sushi in soy sauce and how and when to drink your soup.
And when it comes to etiquette, there are a few additional things you should remember if you're going to a restaurant. For starters, most spots won't appreciate you rubbing your wooden chopsticks together — this is often considered an insult to the restaurant because you're implying their chopsticks are cheap. Other table-top sushi manners including not being afraid to eat with your hands and not resting your chopsticks in bowls.
So grab your chopsticks and let's get 'rollin! Check out the full graphic below:
FULL INFOGRAPHIC